Install Monlam Dictionary on Mac
Step 1. Visit https://s3.amazonaws.com/loklad.com/index.html
Step 2. Choose Language English or Tibetan as your preference. click on Monlam Dictionary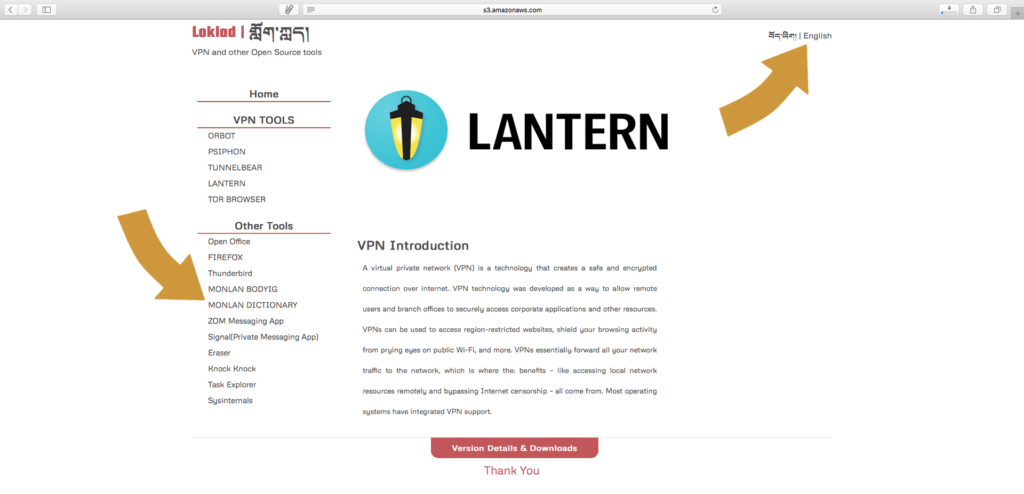 Step 2. Click on Monlam Dictionary for Apple Mac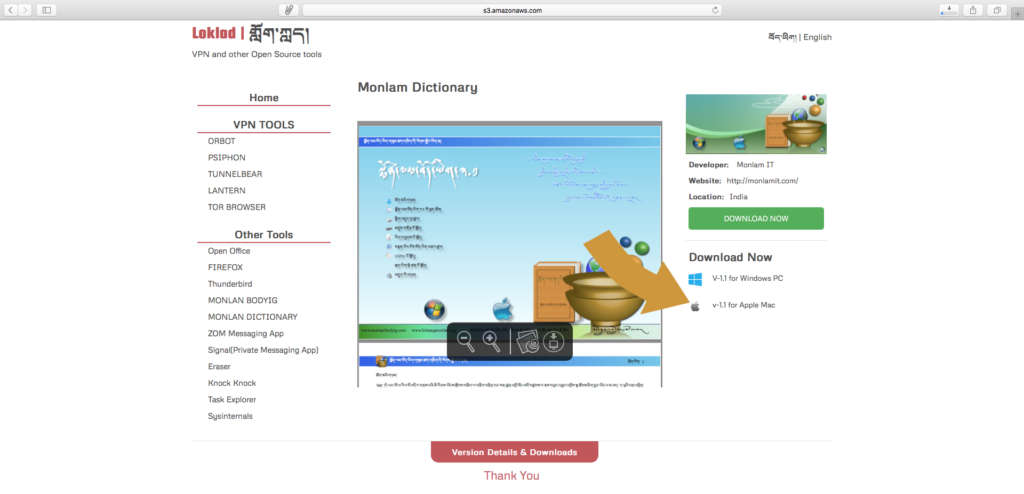 Step 3. Once Downloaded Open the file.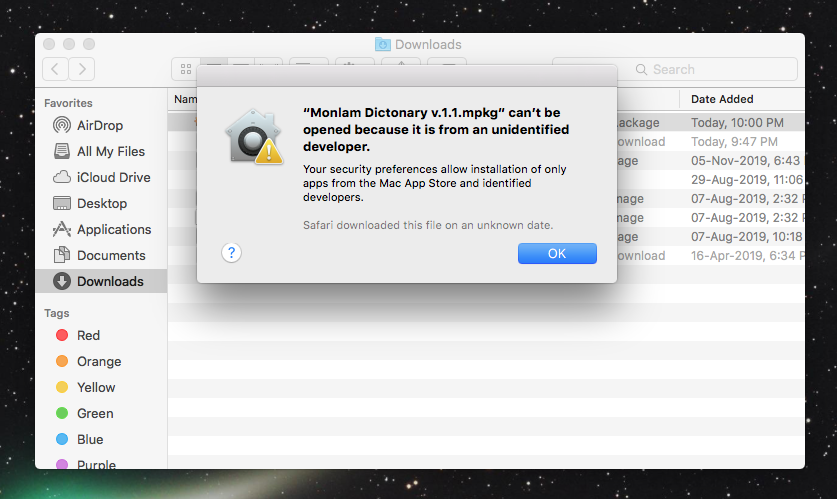 Step 4. Go to System Preferences then Security & Privacy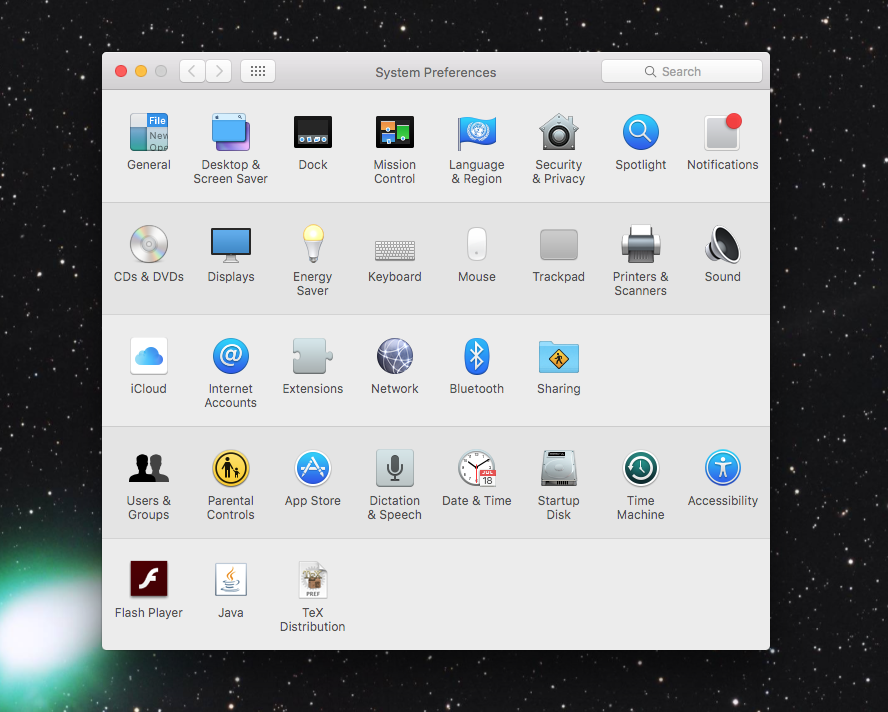 Step 5. Click on Open Anyway, if that doesn't work then
Click the Lock at the bottom of the Pop-up and enter your password and then tick Anywhere instead Mac App Store and identified developers.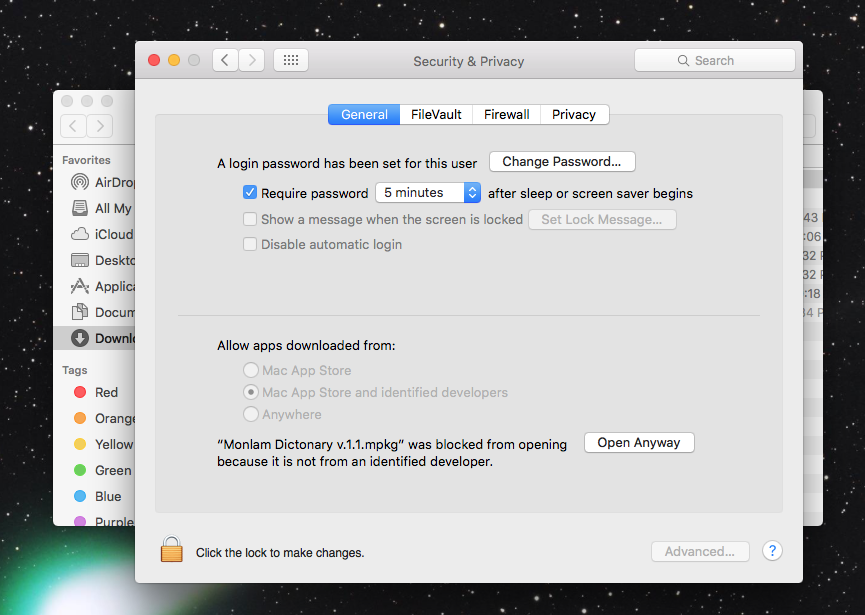 Step 6. Now you can install the app. So, Click on the application you have downloaded once again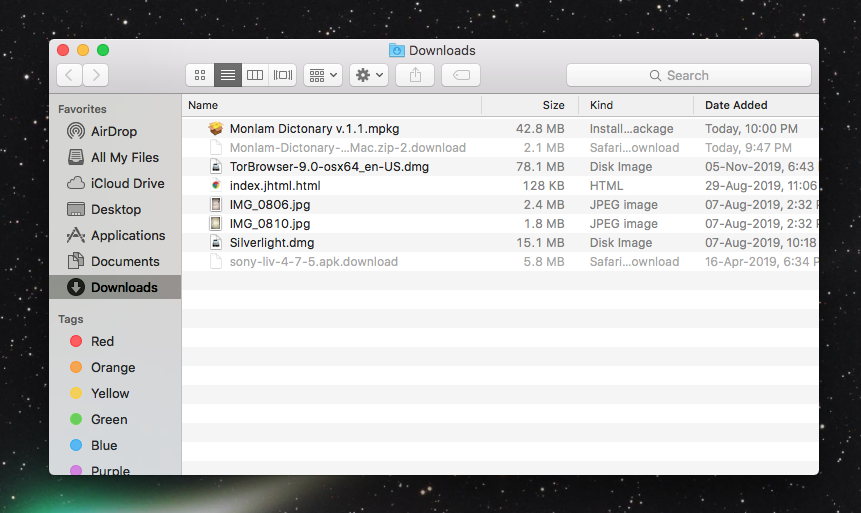 Step 7. Click Continue for Introduction and Read Me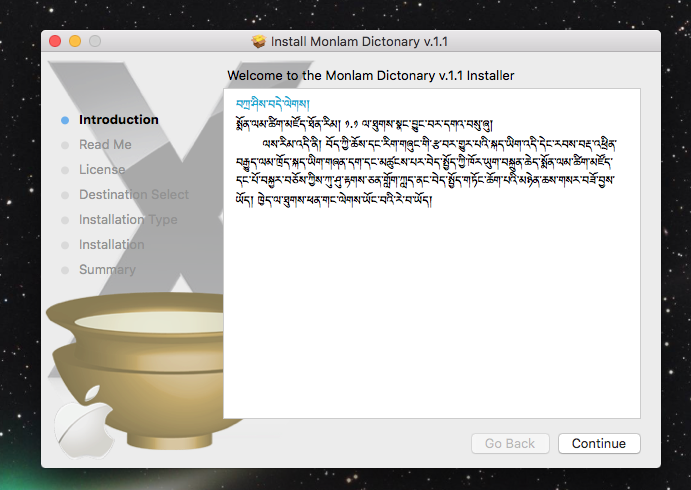 Step 8. When you click continue for license you will get a Pop Up click Agree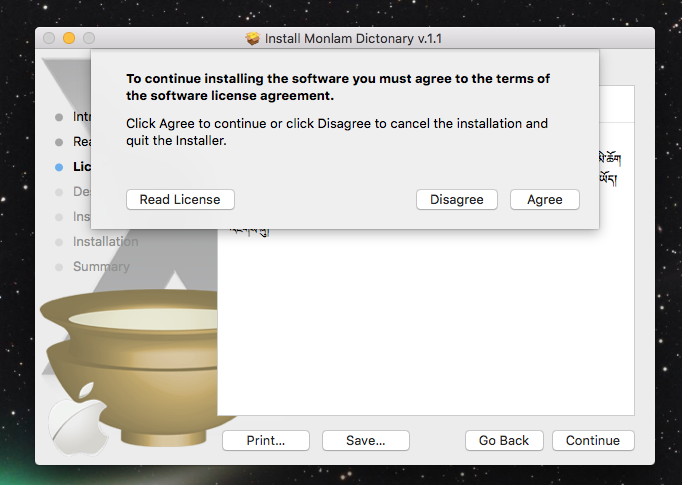 Step 9. Select the Disk where you want to install and Continue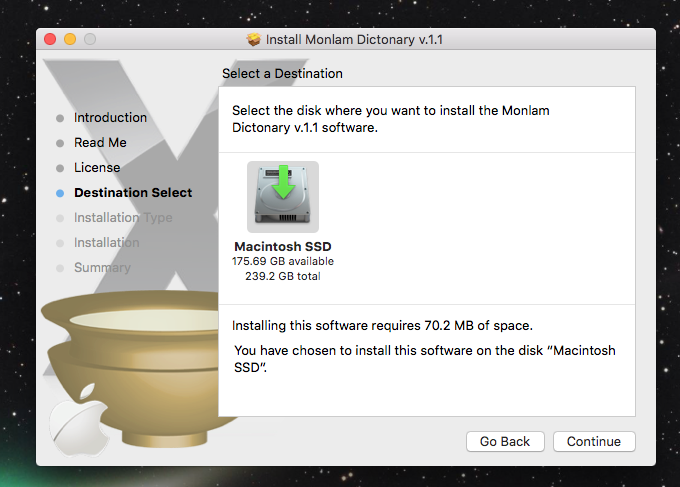 Step 10. Select the options you want to install and Continue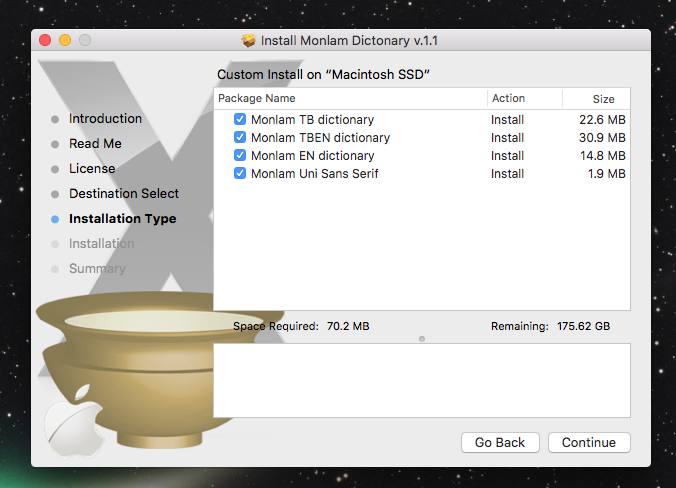 Step 11. Click Install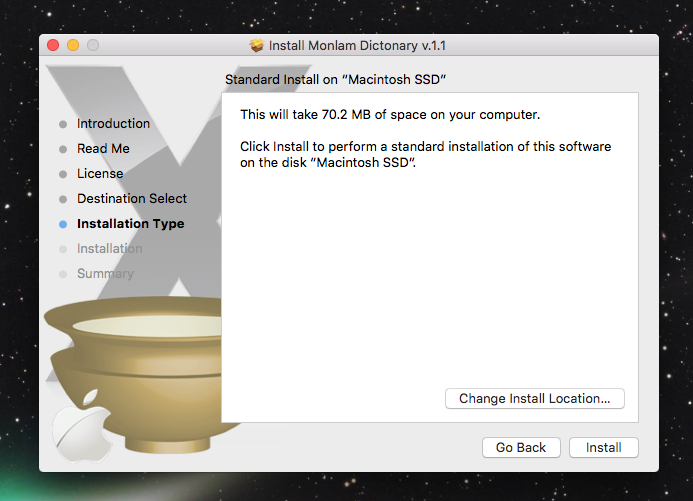 Step 12. Enter your Password to complete installation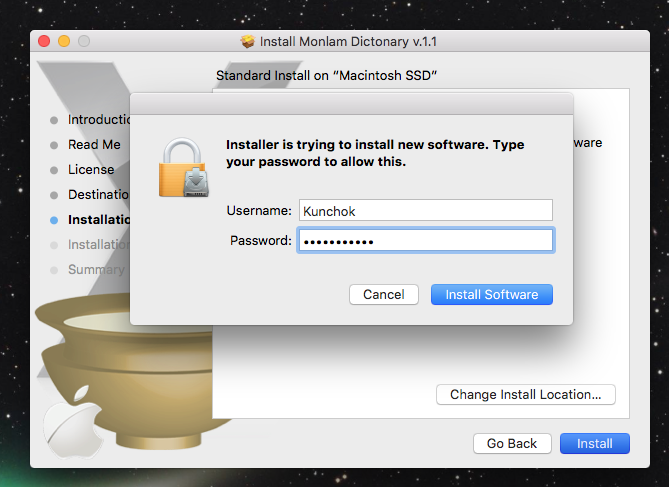 Additional Steps
Look for Dictionary in your mac. Dictionary comes by default in all macs
Go to Preferences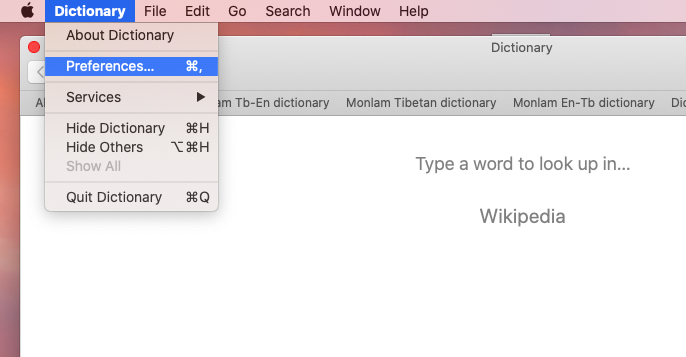 3. Select Those sources related to monlam, i.e Monlam TBEN dictionary, Monlam TB dictionary, Monlam EN dictionary.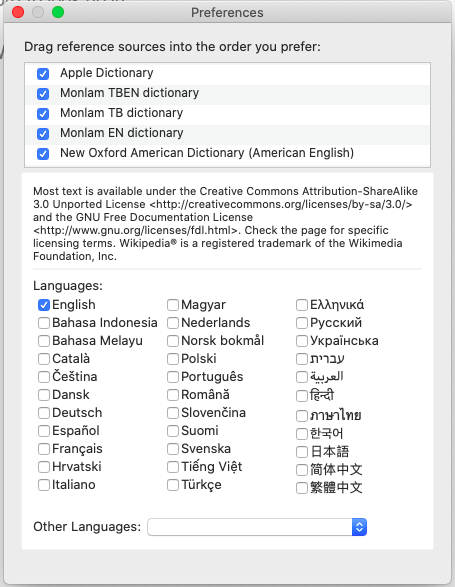 4. Select any source on the top and start searching.