Claim:
Some users on social media are sharing reels/short videos about the urgency of linking the aadhaar card and PAN card before 31st March 2023, failing to which, there would be a penalty, which would increase day by day.
Rating: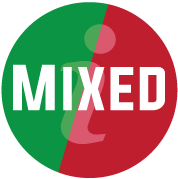 Origin:
The origin of the short video comes from an instagram account story, where a woman is seen at an aadhaar center, telling her audience to link the PAN and Aadhaar cards. She informs her audience to link the cards on that day on which people would be penalized INR 1000/- and if they don't and prefers to do it later, the penalty would increase to INR 10,000/-
Fact Check:
The Income-tax Department of India made it mandatory to Aadhaar with PAN before 31st March 2023, to address the issue of duplication of PANs.
Who needs to link PAN with Aadhaar?
The Income-tax Act makes it mandatory for every person who has been allotted a PAN as on July 1, 2017, to intimate his/her Aadhaar number so that Aadhaar and PAN can be linked.
All existing investors are required to ensure the linking of their PAN with their Aadhaar before March 31, 2023, for continual and smooth transactions in the securities market.
Who is not required to link PAN with Aadhaar?
There are a few categories of individuals for whom this linkage is not compulsory.
Individuals residing in the states of Jammu and Kashmir, Assam and Meghalaya.
Any person of age 80 years and above;
A non-resident indians(NRIs) as per the Income-tax Act;
A person who is not a citizen of India.
Is there any penalty on failing to link the cards before 31st March 2023?
As per the Income Tax Department, PAN holders who link PAN-Aadhaar between 1st July 2022 to 31st March 2023 must pay a penalty of Rs.1,000, failing which the PAN shall become inoperative.
How to link PAN with Aadhaar?
One can link PAN and Aadhaar by clicking on the Link below: https://www.incometax.gov.in/iec/foportal/help/how-to-link-aadhaar
Source: