Install Monlam Dictionary on Windows
Step 1. Visit Webstie: https://s3.amazonaws.com/loklad.com/eng/index-eng.html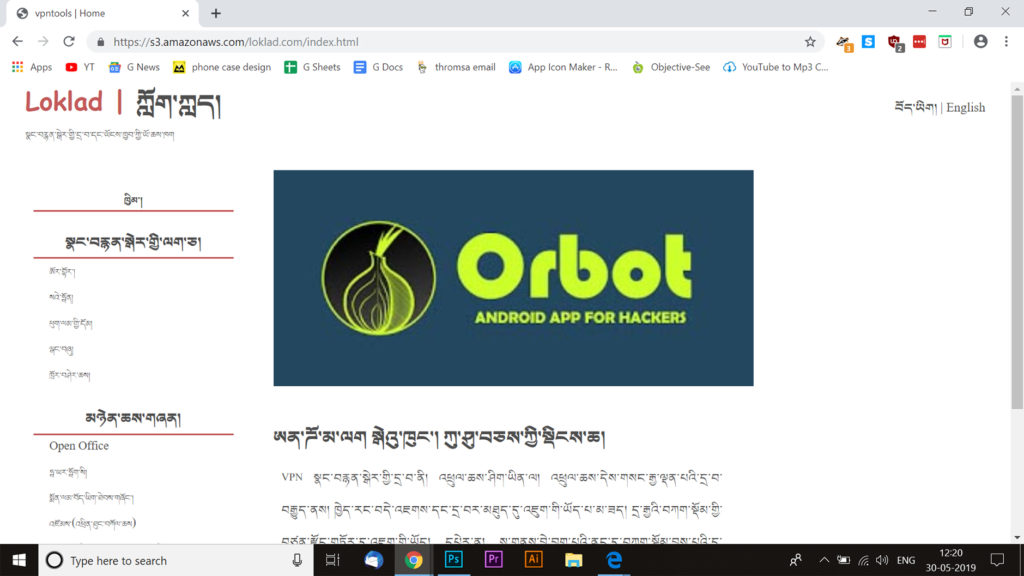 Step 2. Change Language into English so that you can See Monlam
Dictionary Option.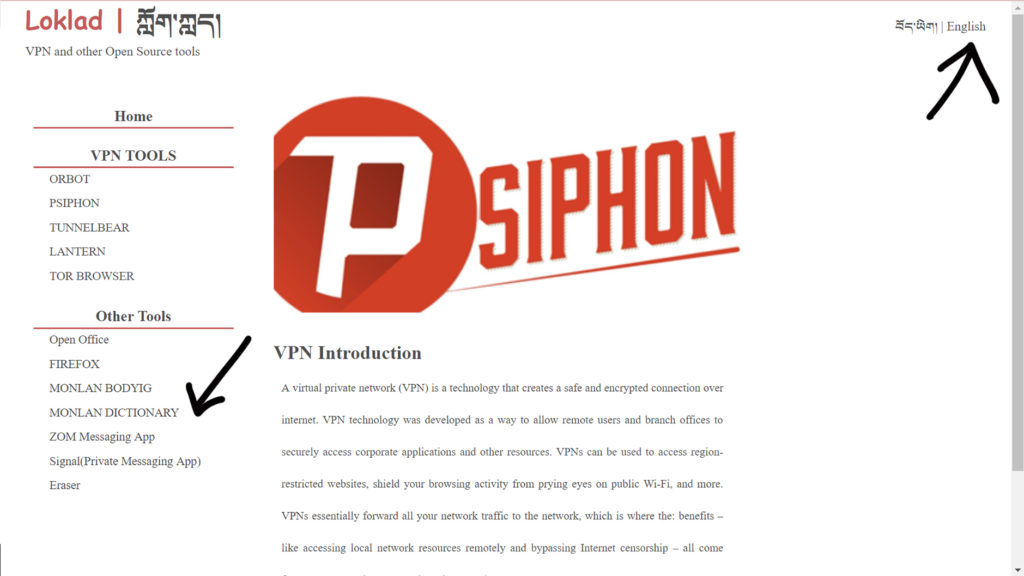 Step 3. Choose Windows PC from Option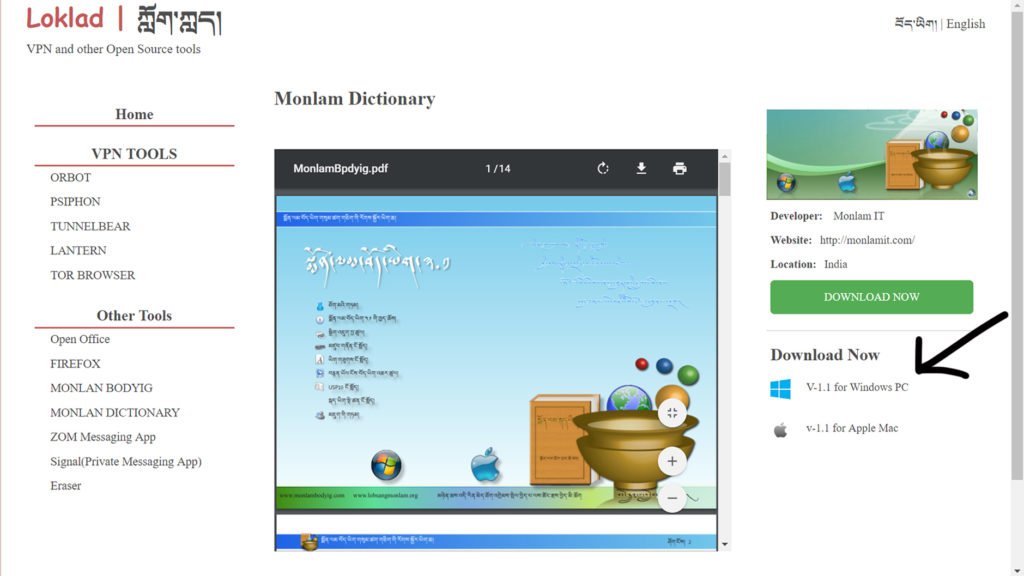 Step 4. It will start Downloading automatically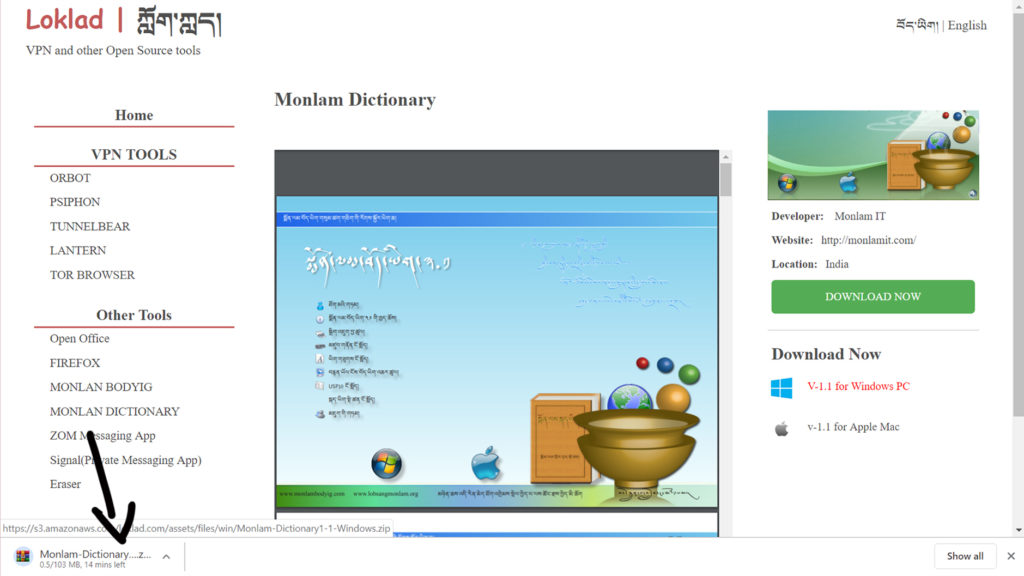 How to Install
Step 1. Open the download directory and start the installation process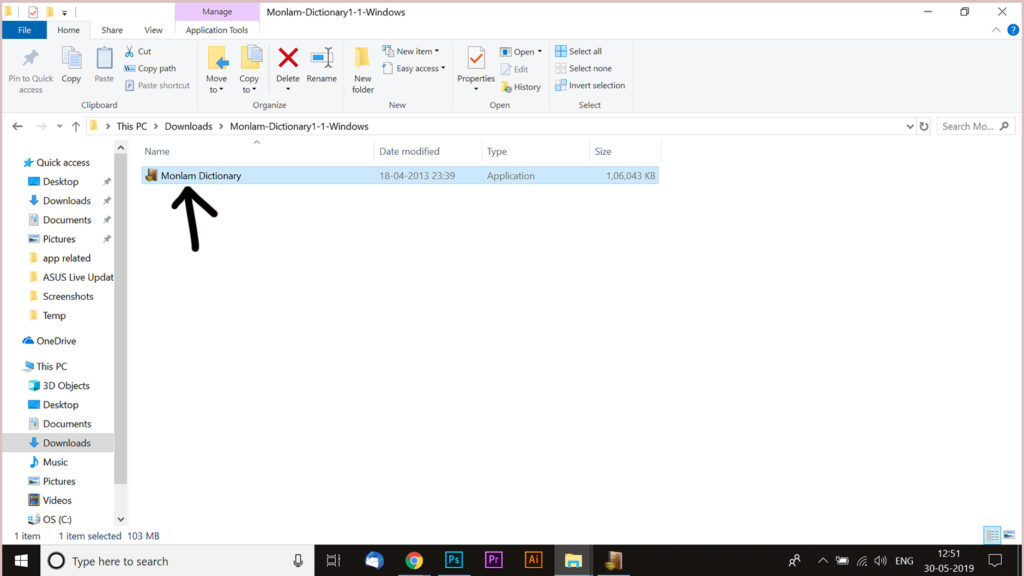 Step 2. Choose (Install Monlam Dictionary)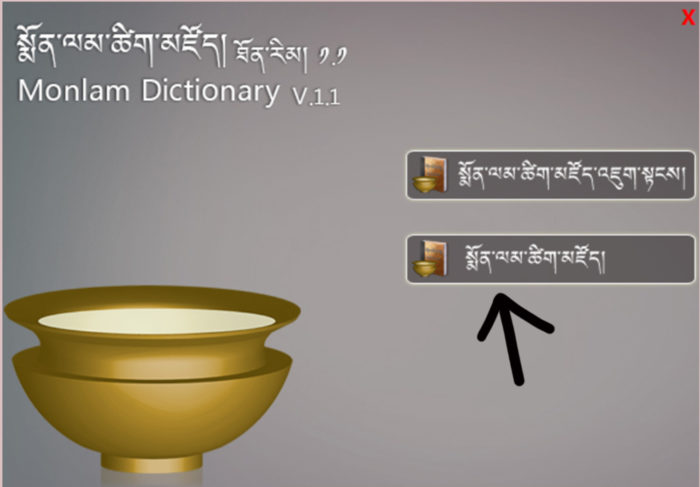 Step 3. Follow the Procedure as shown in Pic Below.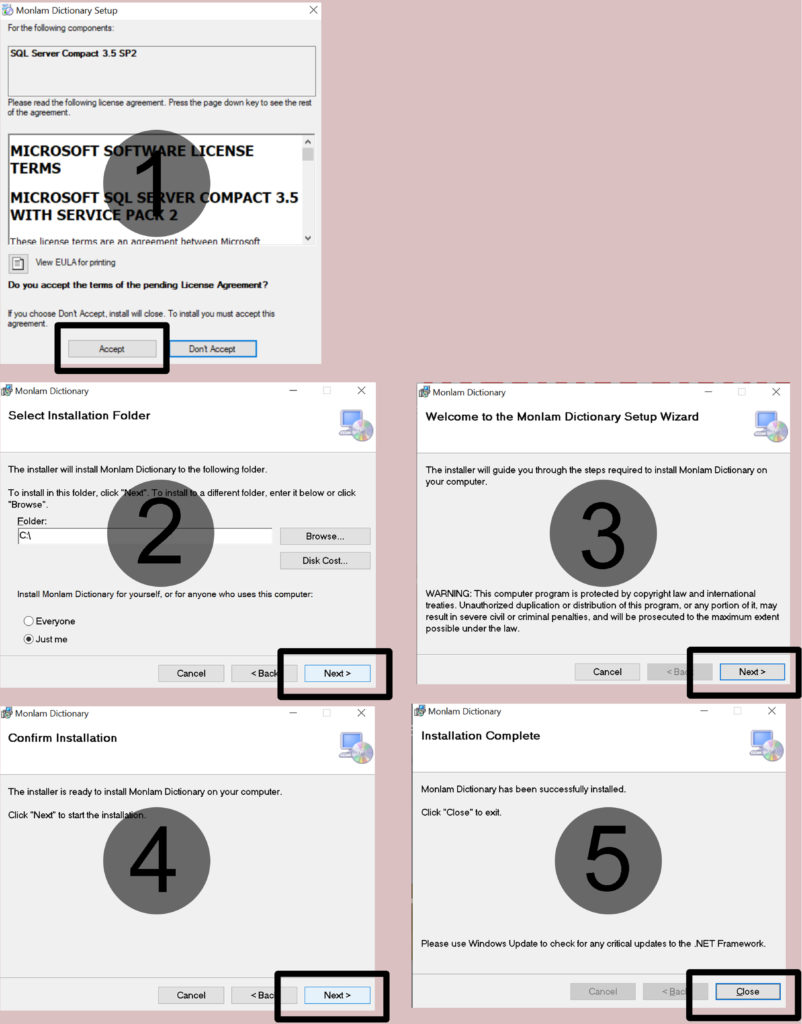 How to Use Monlam Dictionary
Step 1. Tibetan to Tibetan

Step 2. English to Tibetan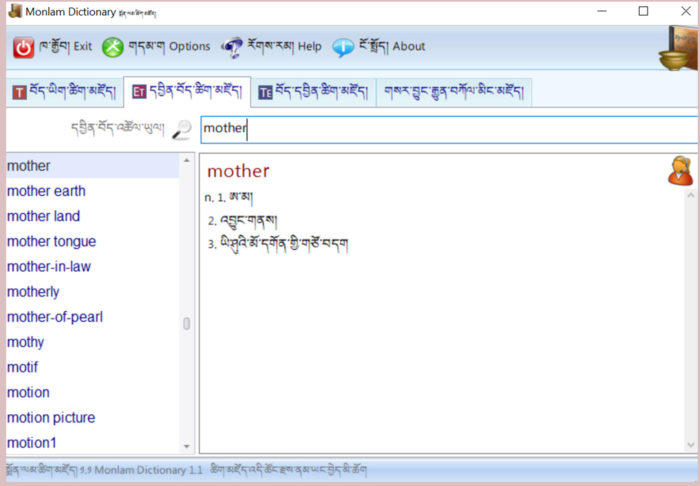 Step 3.Tibetan to English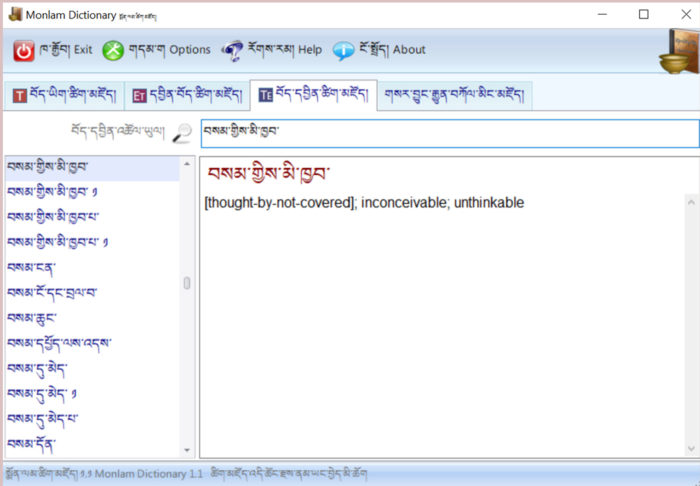 Step 4. You can Search for Newly Added Tibetan Words in this Section. You can Search from Tibetan, English or Chinese