Advantages of backing up your Mac
What is a backup?
A backup is a copy of an important data that is stored on an alternative location, so it can be recovered if deleted, damaged or destroyed or it becomes corrupted. Data should be backed up at an interval determined by how often the data changes, how valuable it is, and how long it takes to perform the backup.
Why do we need to keep backups?
A computer could stop working at any time, and data on a hard drive could become corrupted or lost if the hard drive fails. When hardware or the computer stops working, data on the computer could be lost. Any important files should be backed up to prevent loss of data and ensure you can recover those files if needed.
Advantages of keeping backups
Security: Backing up can aid in the security of your data, as the data stored can be encrypted to protect against theft and breaches.
Management Simplification: Restoring lost data is stressful and time-consuming. By backing up on a regular basis, you can avoid inconsistent and erratic data restoration.
Reliable Reproduction: Backups of data ensure correct data reproduction after it is being restored which makes the operation more reliable and efficient.
Saves Money: A robust data backup and recovery solution can lead to significant cost savings by reducing workforce expenses. Thus Data backup can help in cost reduction.
What is Time Machine feature on Mac?
Time Machine is a built-in backup feature on your Mac. It automatically makes an up-to-date copy of your files and stores them on an external storage device.
Create a Time Machine backup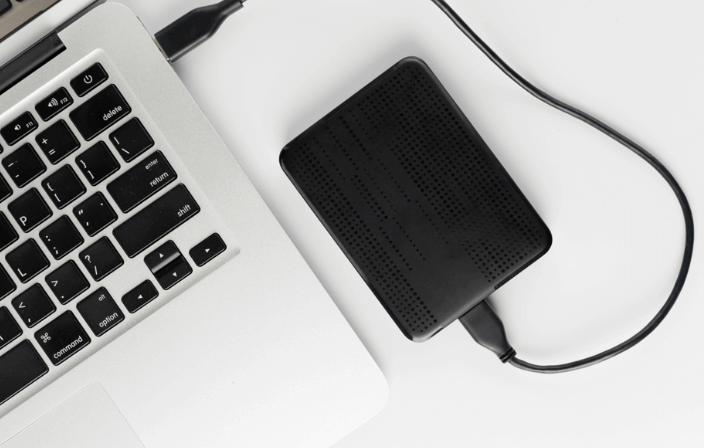 Connect an external storage device, such as a HDD or SSD to the Mac.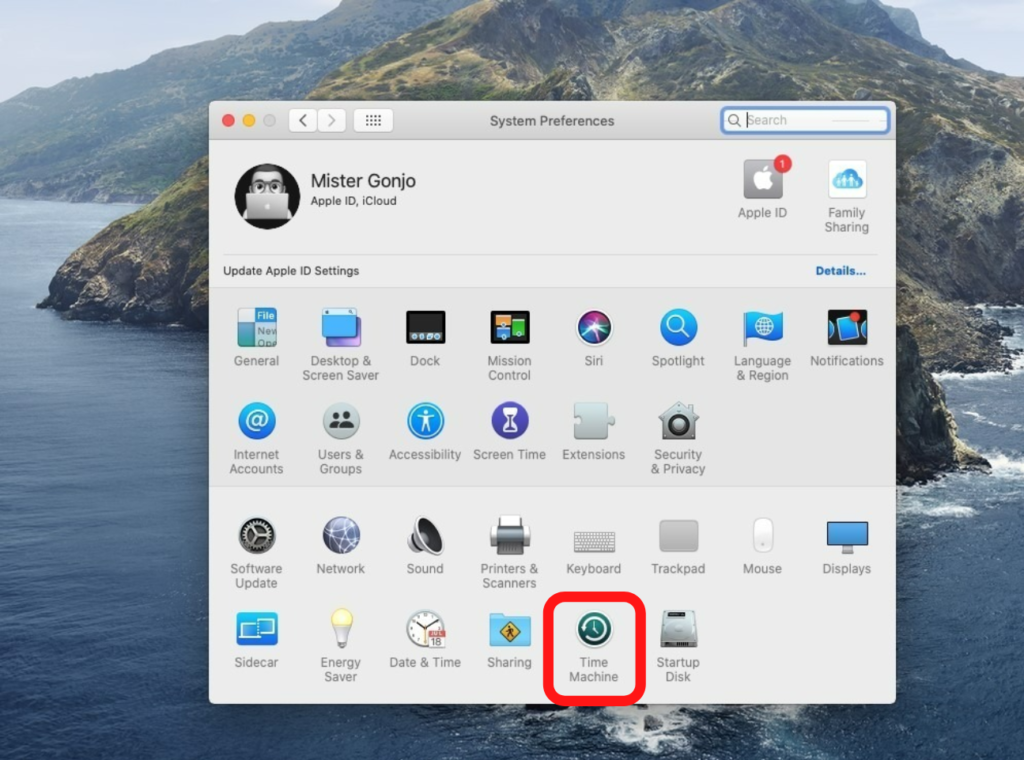 2. Open Apple Menu > System preferences > click on Time Machine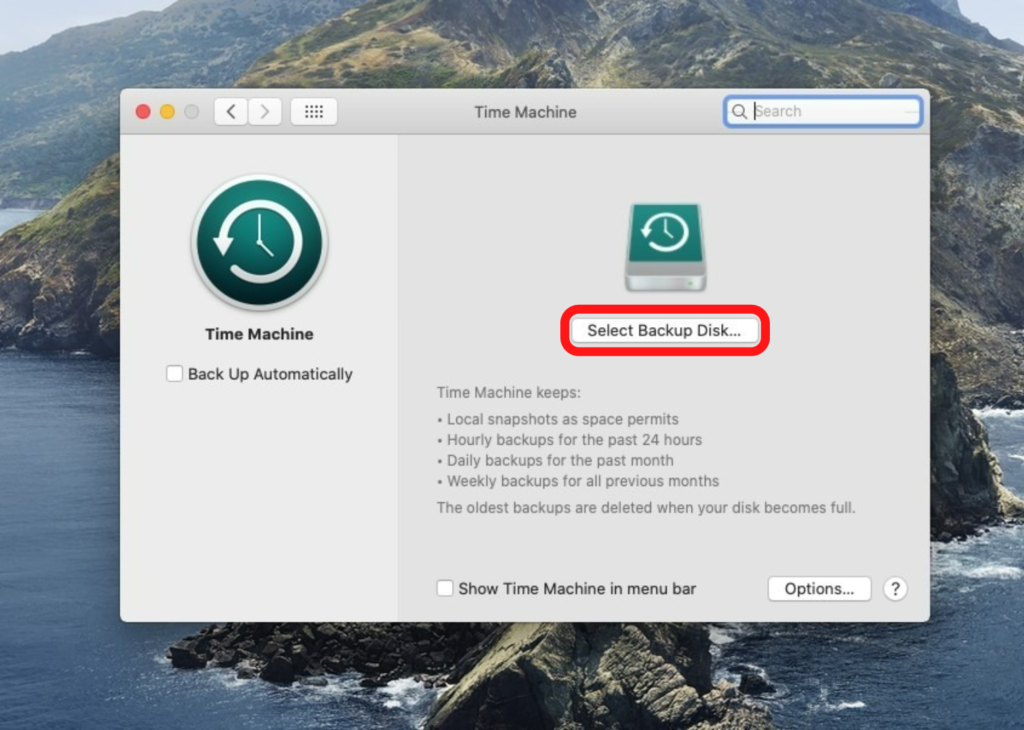 3. Click Select Backup Disk.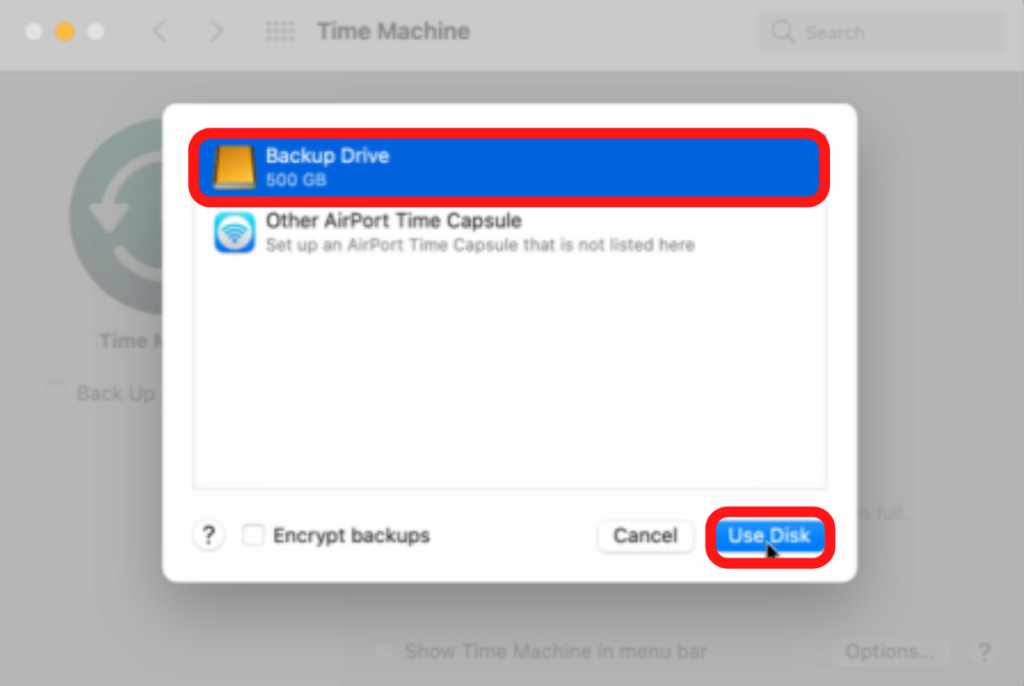 4. Select the name of your disk, then click Use Disk. Time Machine immediately begins making periodic backups—automatically and without further action by you.
Manually backup using Time Machine
If you want to start a backup manually, without waiting for the next automatic backup, choose Back Up Now from the Time Machine menu in the menu bar.
Use the same menu to check the status of a backup or skip a backup in progress. For example, if a backup is underway, the menu shows how much of it is done. When a backup is not underway, the menu shows the date and time of the latest backup.