How to secure your iOS device
The way we use smartphones has changed how we get information, communicate, do business, and live our lives. It holds so much of our personal information that knowing how to secure and protect our data is a luxury in this day and age.
Here are few iOS security settings that you must check to secure and protect your phone.
1. Lock your phone
Just as we lock our house, vault, cars etc. We should also lock our phones as it contains our precious data and information. The Touch ID/Face ID & passcode feature in your iPhone settings allows you to lock your phone with PIN or pattern, password/pass-phrase depending on the make and model of your device and the biometric security features such as Touch ID(fingerprint) and Face ID that come with it. With no protection in place, anyone can unlock your phone and access your apps and data. For better security we recommend to use biometrics such as Face ID or Touch ID or password/pass-phrase instead of other options. Also lots of people use the same password across all of their accounts/devices. This just increases the risk of losing your data if your password gets compromised. So avoid using the same password everywhere.
To turn on PIN or passcode for lock screen, go to Settings > Touch ID & Passcode > Turn Passcode On > Choose any one passcode option > Enter your passcode > Verify passcode by typing it again and done. Similarly you can enable Touch ID by adding your fingerprint. From the second step, select Add a Fingerprint > just tap multiple times on the sensor to register your fingerprint.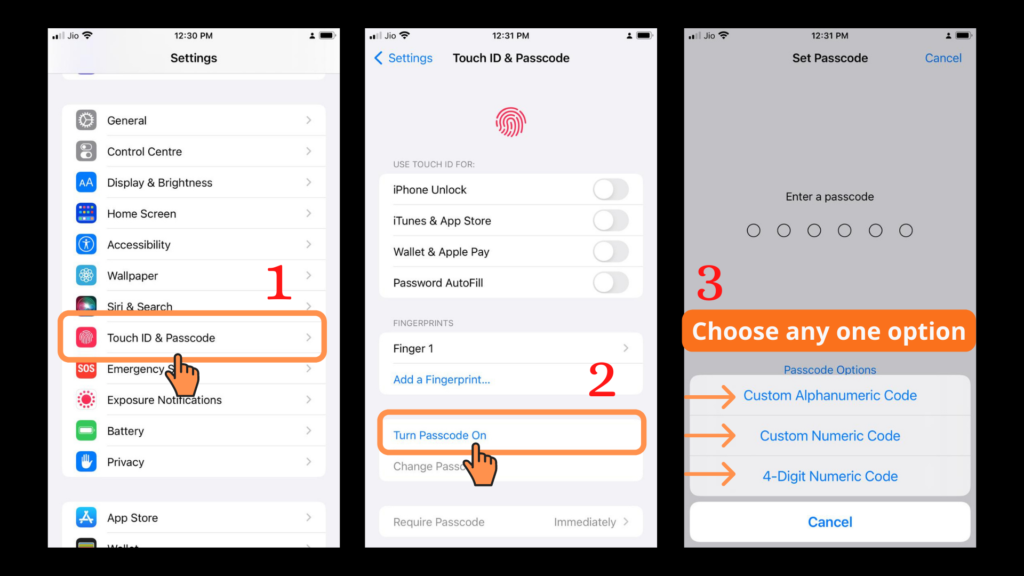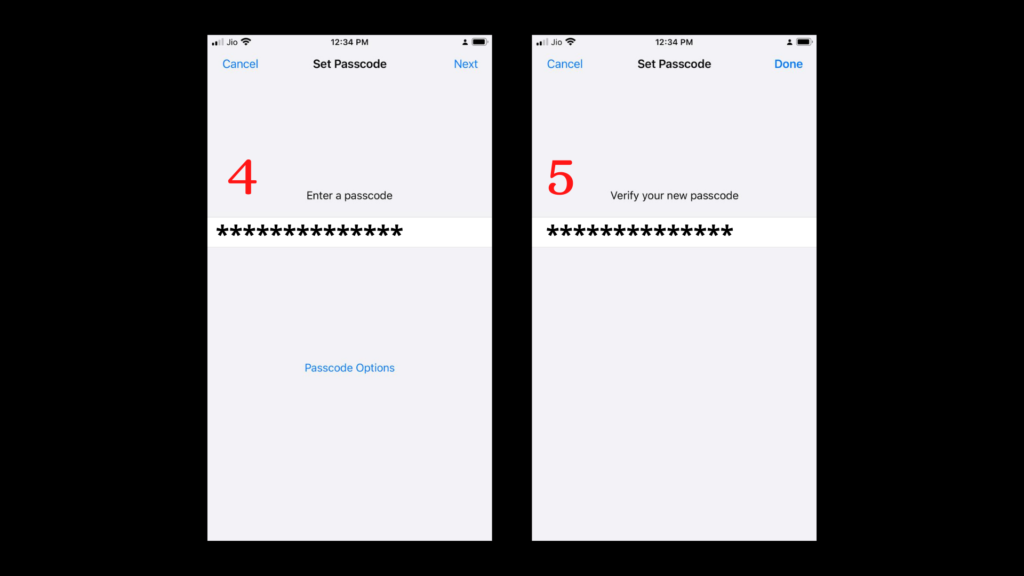 2. Look out for fake app
The Appstore has millions of apps and some fake ones may masquerade as legitimate apps. These apps trick consumers into entering personal information such as credit card, contact details and passwords as well as tricking the users into downloading malware. To avoid falling victim to such scams, take your time to check the legitimacy of the app before downloading. You can do so by checking the developer's website which will be given under the app information section.
To check an app's authenticity, go to AppStore > Search the app > Select the app > Scroll down > Open the Developer Website link > Check & authenticate the website.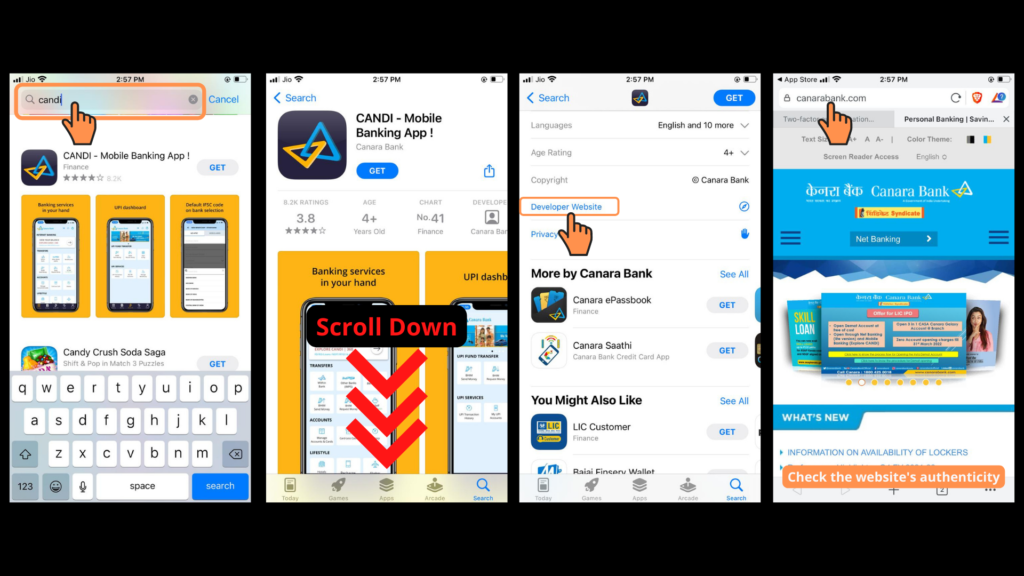 3. Revisit app permissions
Each app, for its proper functionality, requires a certain number of Permissions to use a device's basic features and in most cases, we have to grant them permission to do so. It is through these permissions that the app collects a user's data and information. But some apps misuses this gateway to harvest a user's information such as tracking the user's location, accessing user's storage files and mobile usage data etc.
To put these permissions on check, you can review the permissions given to each app, revoke the ones which are unnecessary and uninstall those which ask a bunch of permissions but don't really need them.
For example, if I want to revoke the permission of Facebook's access to my photos, to do that, go to Settings > select Facebook > Photos > Select photos access to None. Similarly you can change various permissions for different apps.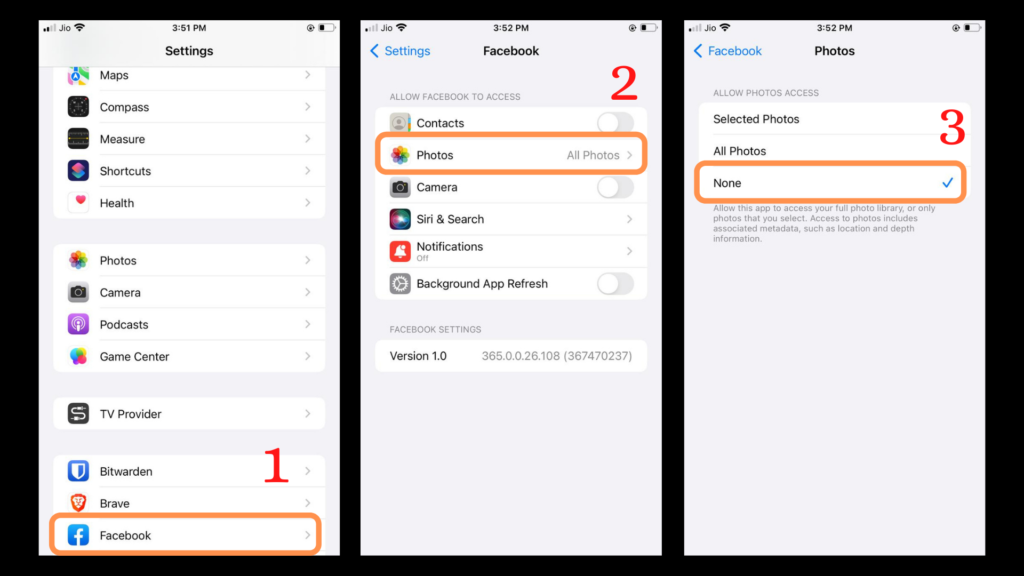 4. Lock down your Apple ID with 2FA
2FA stands for Two-Factor-Authentication, a means of adding another layer of protection to your online accounts. It is something you have, like a temporary one-time only code. Without both, the account's password and the one time code, an attacker cannot access your account.
Your Apple ID provides the key to every apple device you own. It holds so many information such as your credit card details, your online accounts which is linked to your Apple ID and your iCloud account which stores all your data including passwords.
Thankfully, Apple offers 2FA on your Apple ID and we strongly recommend you to turn that ON.
To enable 2FA on your Apple ID, go to Settings > [your name] > Password & Security > Tap turn on Two-Factor-Authentication > tap Continue > Enter your phone number to receive verification code when you sign in > Tap Next > Enter the verification code to verify your phone number and turn on 2FA.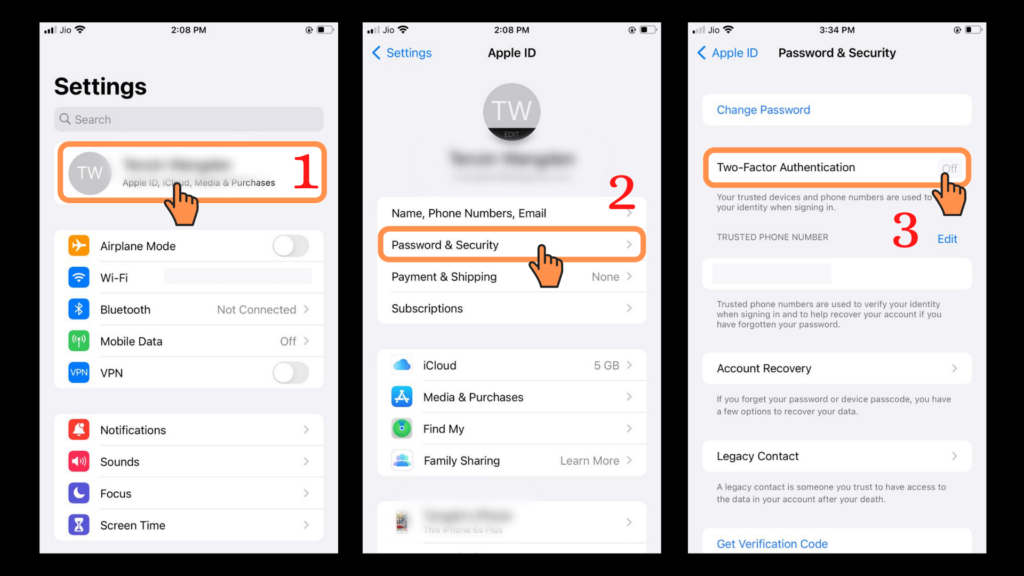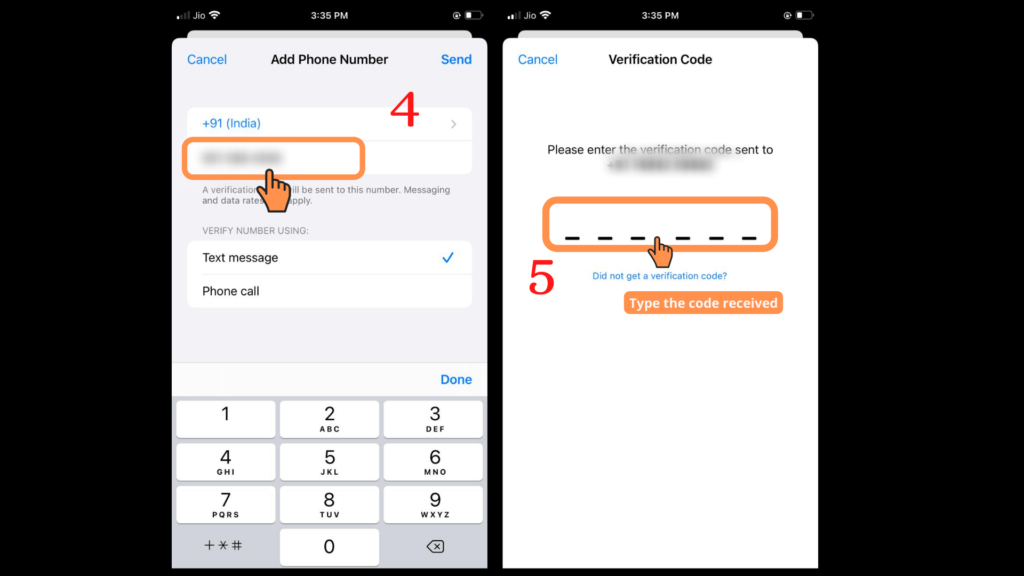 5. Don't jailbreak your iPhone or sideload apps
Do not jailbreak and avoid sideloading which means downloading apps outside of the AppStore. It is quite common for users to sideload gaming emulators or apps to avoid paying for upgrades and apps that isn't available in the region. But you will never know what you might be installing on your device that don't directly come from Apple. Which means that you may unknowingly download malware on your device, allowing for remote extraction of your personal information such as usernames, passwords, credit card details and other personally identifiable information.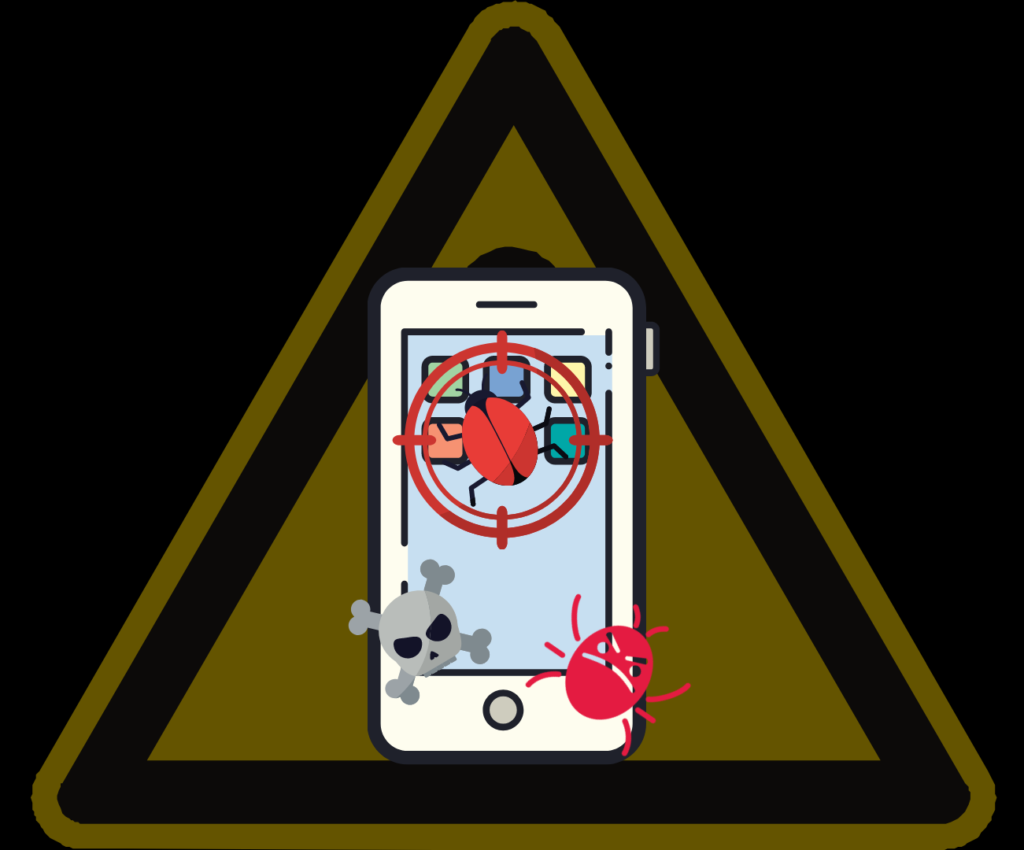 6. Update your apps regularly
Every now and then developers are working on improving their apps and try to fix issues such as bugs and vulnerabilities that already exist. These fixes and new features are rolled out to users in the form of an update. It might be tedious and annoying to update the apps every other day but you can always check what's new in an update and decide whether to update or to skip it. Having the latest version means also having the most secure version.
To update apps, go to AppStore > your profile > Update all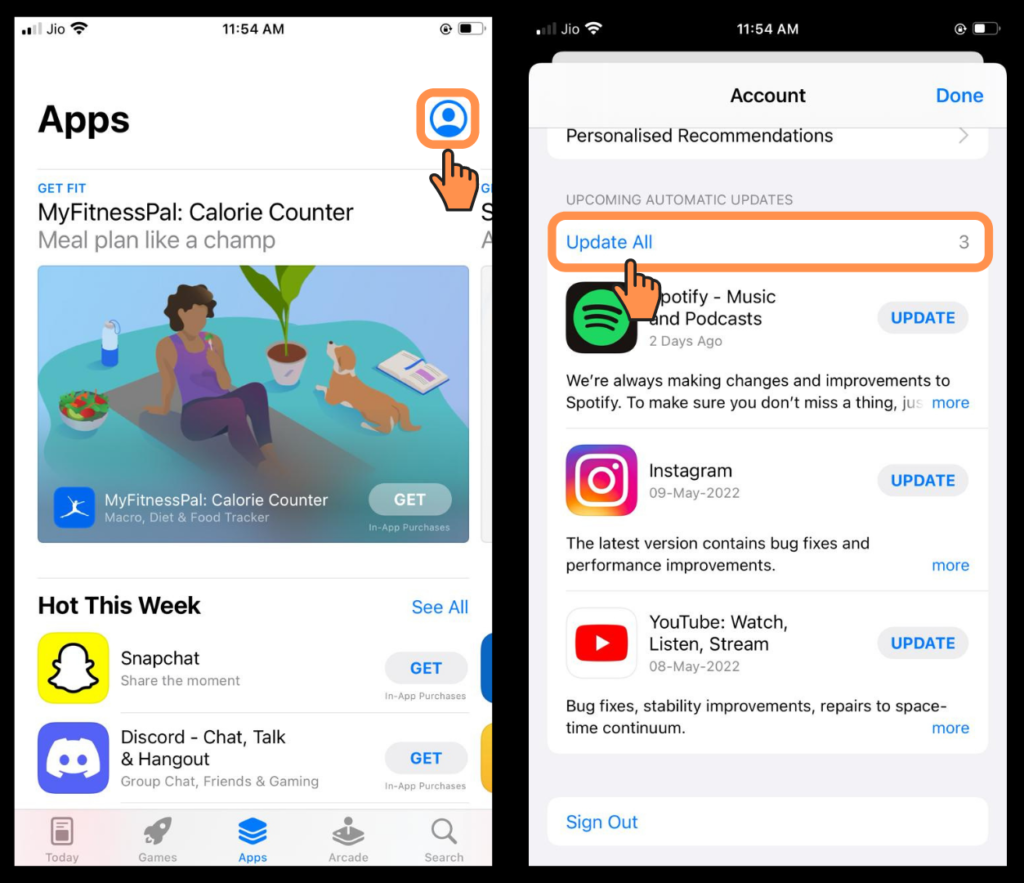 7. Update OS regularly
Software Update is where you'll download iOS updates from Apple. Updates frequently include bug fixes and other improvements designed to enhance your experience with the iPhone. If an update is available, Go to Settings > General > Software Update > tap the Install button.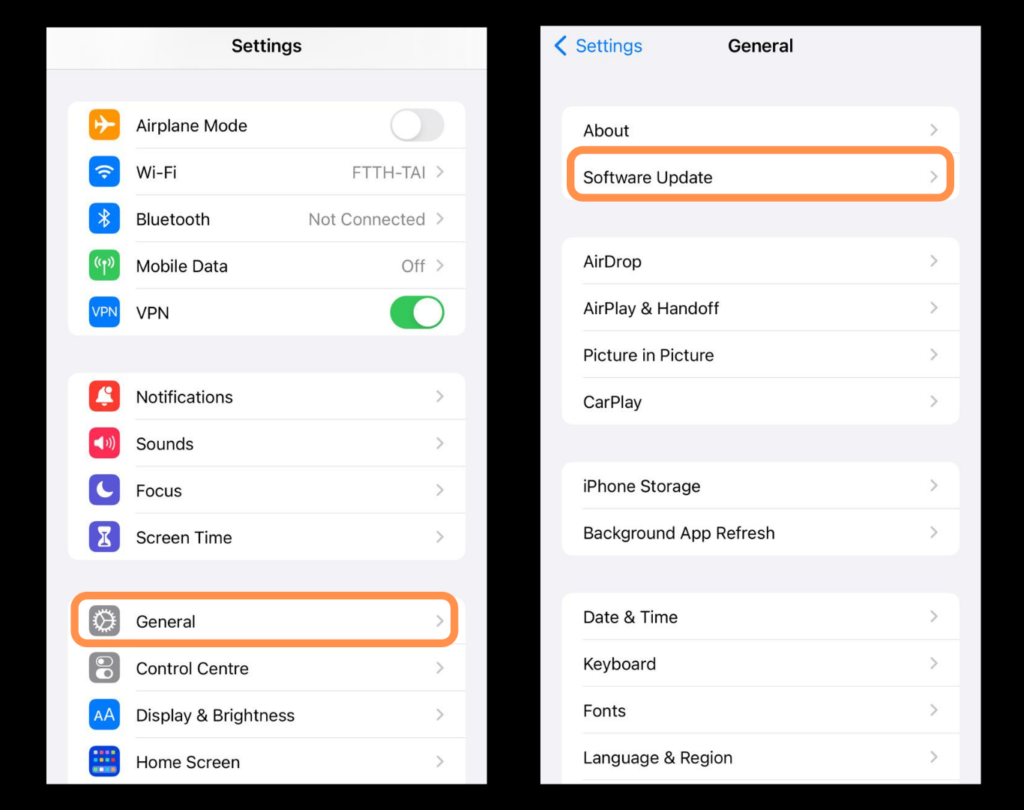 8. Enable Find My iPhone
If someone steals your iPhone, Find My iPhone may be the way to get it back. This free iCloud feature uses the phone's built-in GPS to pinpoint its location on a map so that you can tract it. It's a great tool for finding lost devices too.
To enable Find My iPhone, go to Settings > Your Name > Find My > Tap on Find My iPhone > Turn the toggle > Give location services permission.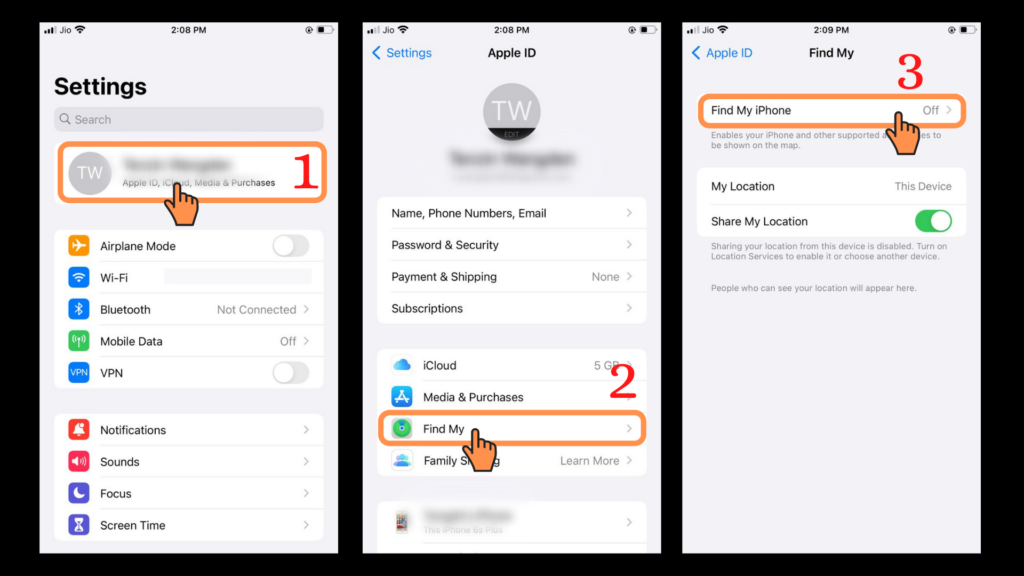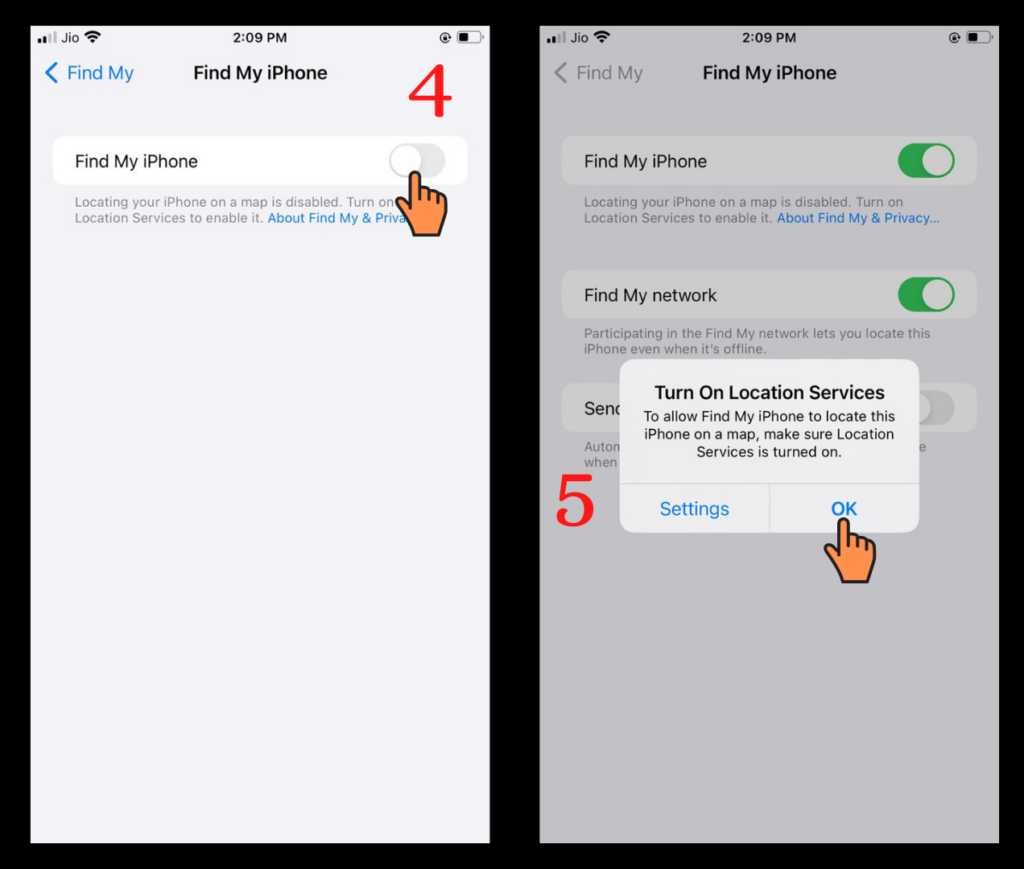 9. Use a VPN
A VPN secures the private network, using encryption and other security mechanisms to ensure that only authorized users can access the network and that the data cannot be intercepted. This type of network is designed to provide a secure, encrypted tunnel through which a remote user can transmit data with the company network.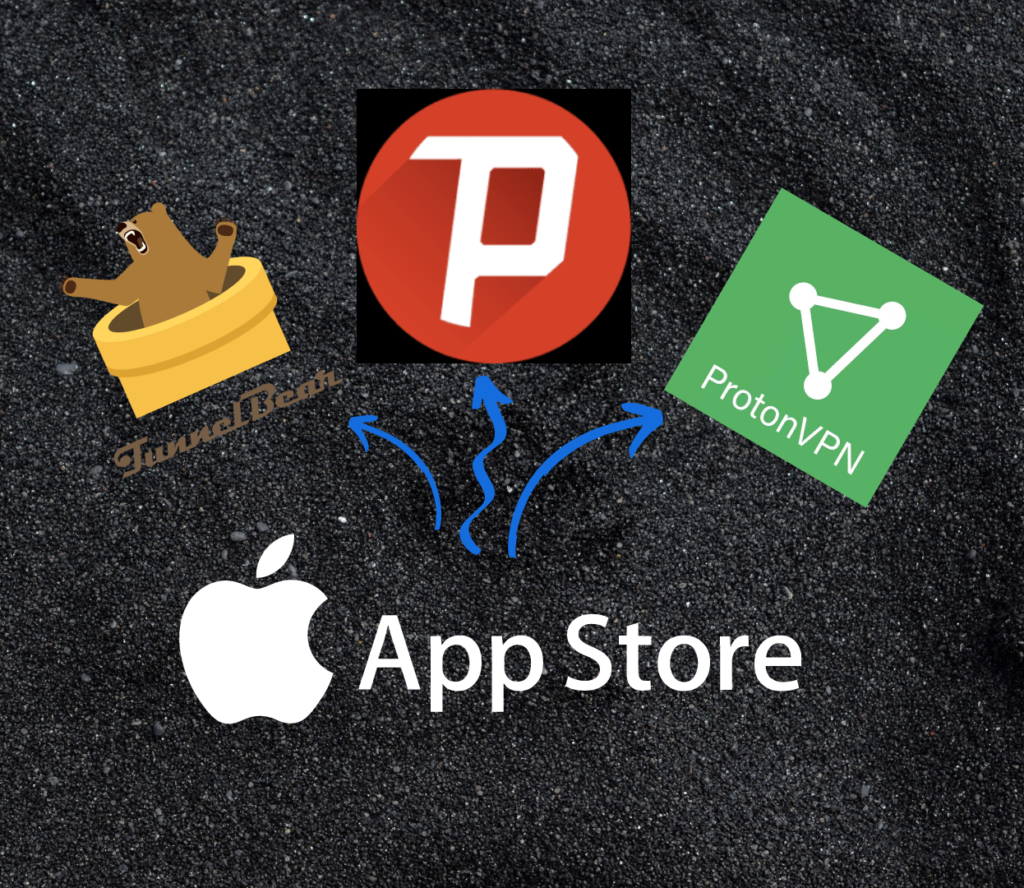 There are so many VPN apps in the AppStore but not all VPNs are safe and worth using. We recommend that everyone to use VPNs especially when using a Public Wi-Fi and some of them which we recommend are listed below:
Disclaimer: Do not use Free VPNs as they may store your activity log and its security isn't guaranteed.