Turn on 2 Step Verification in Gmail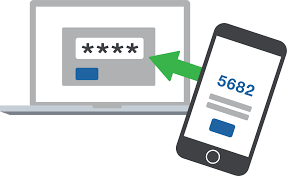 You never know when an attacker will hunt you down and have to compromise your digital assets, you can be a random target or designed target but you have to be secured digitally all the time. Here are some of the super easy techniques which can keep the bad guy away.
Two-Step Verification is an additional layer of security that you can add onto your Gmail account. When enabled, you will have to enter your password, and enter a special code that is sent to your device, or verify the sign in attempt on your phone. This dramatically increases the security of your account and makes sure that hackers can't get into your account even if the guess or steal your password.

Go to Google's "My Account" page. You can find it at the following address: https://myaccount.google.com/
If you aren't signed into your Google account, click Sign-in in the top-right corner of the page and enter your Gmail email address and password.
Once you signed in, Click Security. It's on the left side of the page.
Scroll down and click 2-Step Verification. You'll see this option on the right side of the page in the "Password & sign-in method" section. Click on it
You will be asked to enter your Google account password. This step is to confirm your identity with Google before continuing. After entering password hit NEXT
Once you are verified by entering password, you will will a following window. Click
TRY IT NOW
Then you will get a notification in your phone where gmail account has kept login. Just press YES
Now you will need to set up a back-up incase if you have lost your phone. During that time you can access with the help of sending SMS code to your phone. Select Text Message or Phone Call.
Following confirmation code is received in your phone and you have to verified by entering in the next step.
Confirm your mobile phone by entering the received code to the following Text Field. And then click NEXT
Click TURN ON. Clicking it will enable two-step verification for your Google account; whenever you log into a new device, you'll be prompted to enter a YES or NO to your gmail login phone.
Its on and you can turn if off again.
Set up alternative
Set up at least one backup option so that you can sign in even if your other second steps aren't available.
How to recover lost passwords

Gmail
Facebook

How to report fake accounts in social media

Facebook
Twitter
Instagram

How to turn on 2 factor authentication in facebook