How to Install GlassWire in Windows
Step 1. Google "Download glasswire",
Step 2. Select "Download Firewall Software by GlassWire"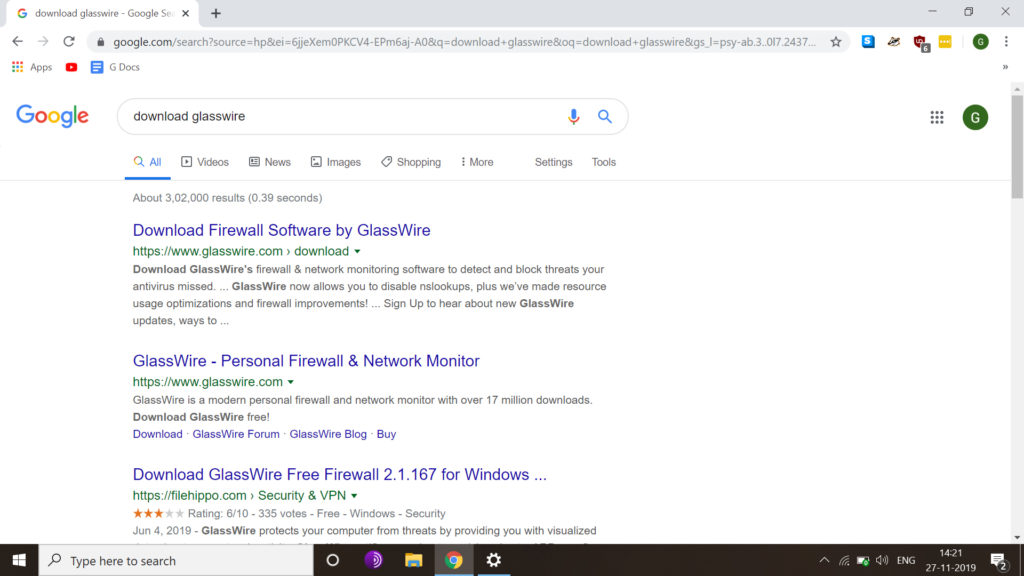 Step 3. Download Glasswire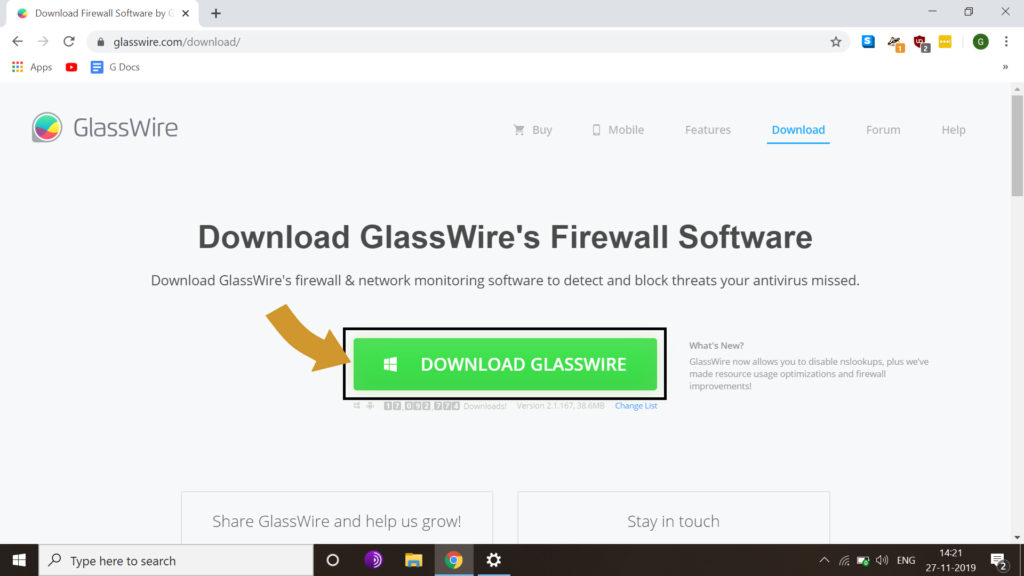 Once Downloaded open it from folder.
Step 4. Click Next from the dialogue box Pop-Up
Step 5. Check the terms and go to Next Step.
Step 6. Check the boxes you want for custom or just clock Next for default installation.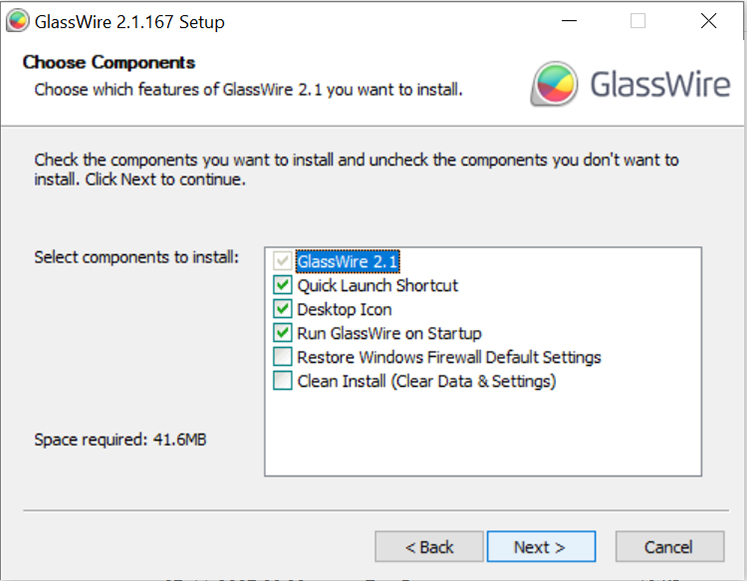 Step 7. Select the custom location for installation or just click Next for default location.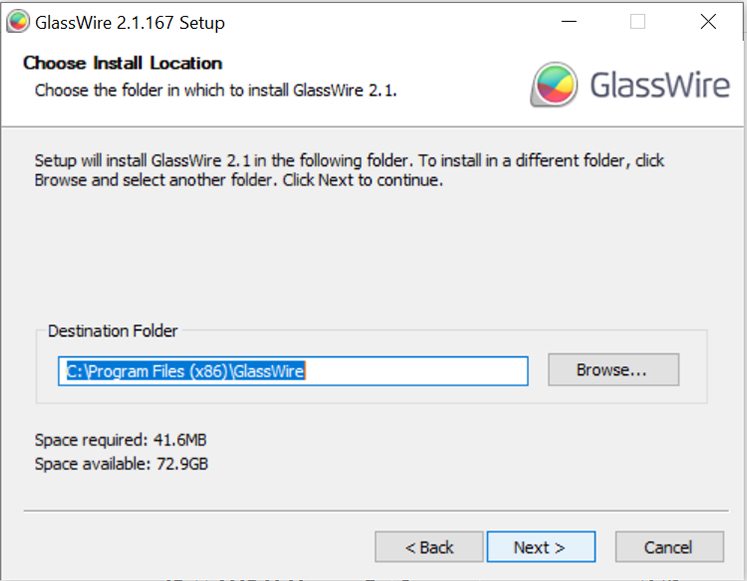 Step 8. If you don't want to create a short on Desktop then check the box at bottom or else click Next.
Step 9. Complete! you are done with installation. Check the box to Run or Uncheck and click finish.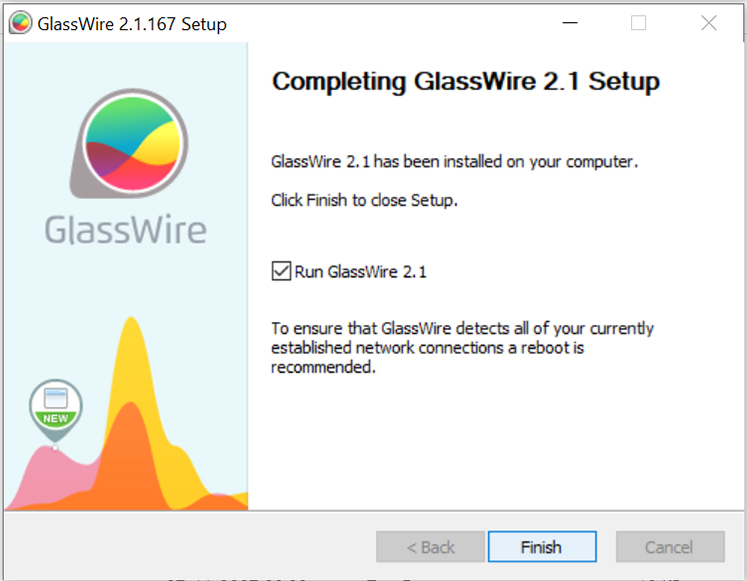 Interface of GlassWire
Note! : It will Autoruns in your PC.