How to install and use LuLu software?
LuLu is the free, open-source macOS firewall that aims to block unknown outgoing connections, unless explicitly approved by the user.
How to instal LuLu software?
1.To install LuLu, first click on this ' download ' to downloadthe zip archive containing the application. Depending on your browser, you may need to manually unzip the application by double-clicking on the zipped archive.
2.Then extract the zipped folder by following the steps below given in the image.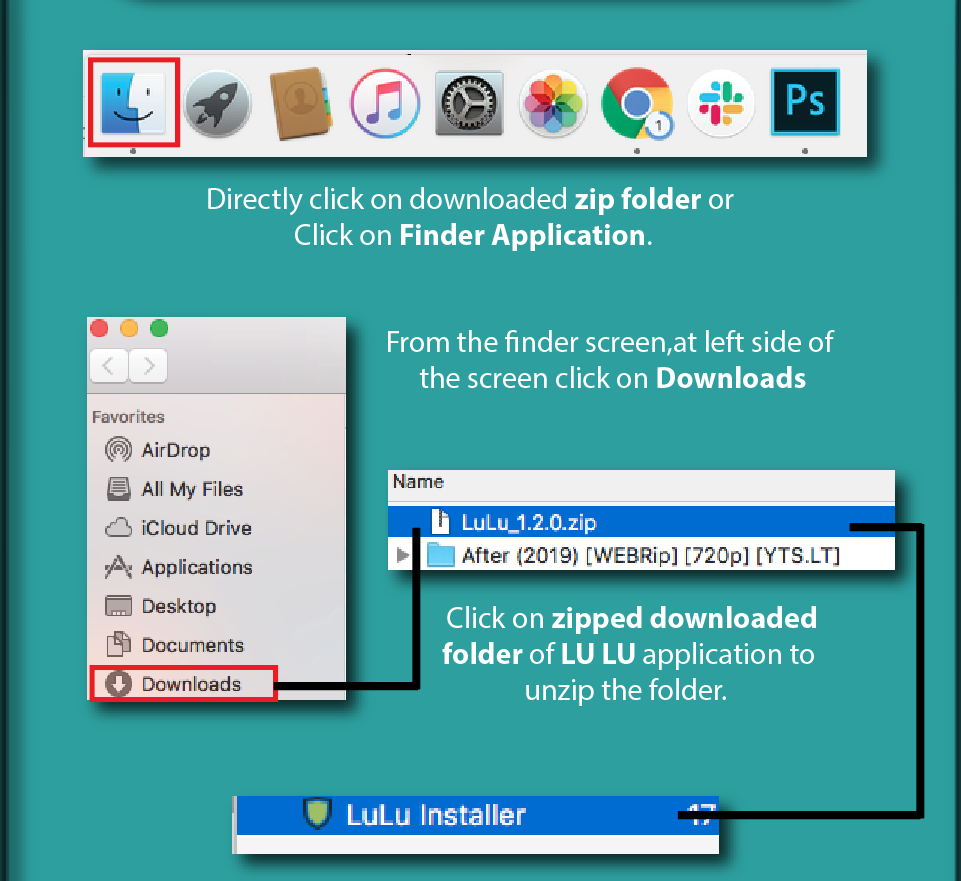 3. Click on the LULU installer button. To install the application.
4. Then, simply double-click on 'LuLu Installer.app'. Click 'Install' to install the tool:
6.During installation, LuLu will perform the following:
install all LuLu components (kernel extension, launch daemon, login item, etc.)
enumerate all (pre)installed applications:
rebuild the kernel cache:
Note that these last two steps may take a few minutes, so please be patient!
6.Now click on Restart to finish setting up the application.
How to use LuLu software?
Follow steps as given in image:
Open LuLu application by clicking on Finder>Application>LuLu logo.
Then LuLu Screen will appear as shown in the last image.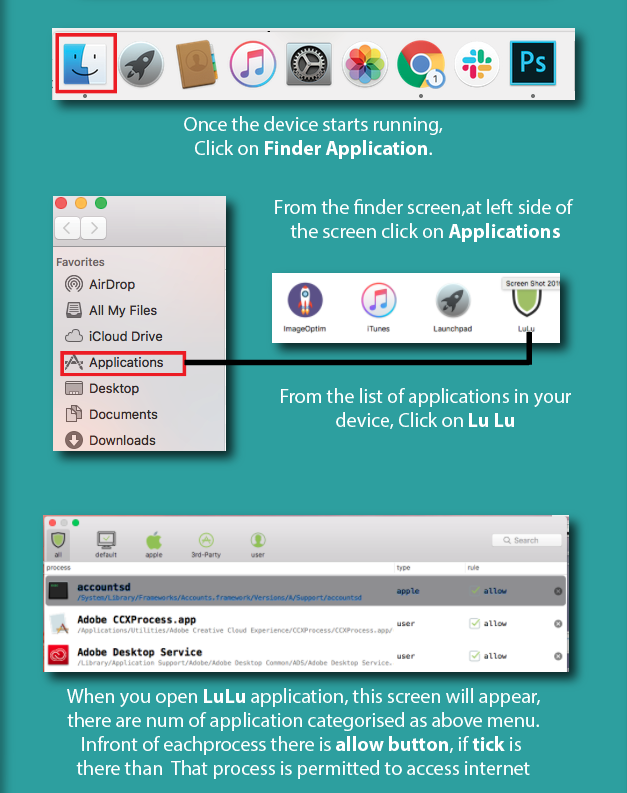 3.Once the application is initiated, you need to do some setting to its work fruitful. Follow the steps as given in image.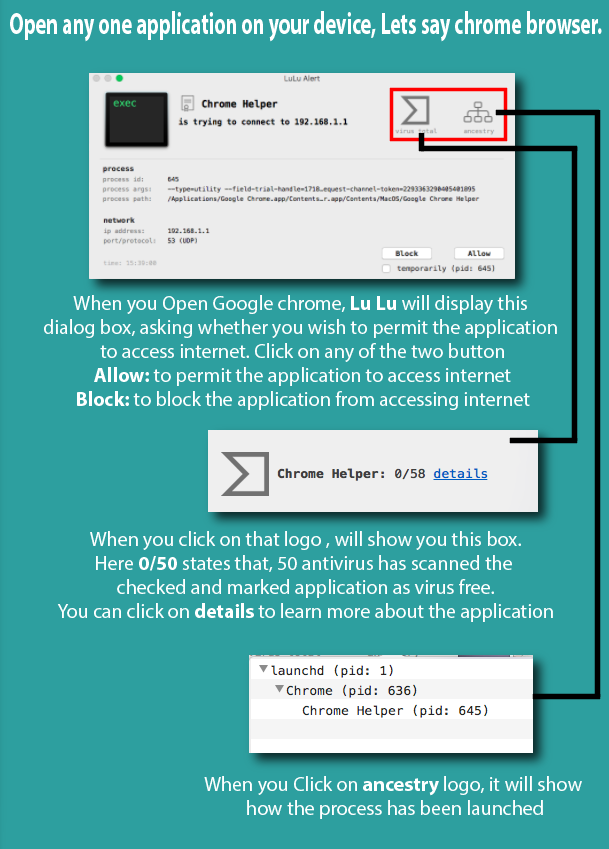 Note: You can perform the same steps for other application in your device that wish to access internet.