How to install and use Oversight software?
OverSight monitors a mac's mic and webcam, alerting the user when the internal mic is activated, or whenever a process accesses the webcam.
1.To install OverSight, first click on this ' download ' to download  the zip archive containing the application. Depending on your browser, you may need to manually unzip the application by double-clicking on the zipped archive:
2. Then, simply double-click on 'OverSight_Installer.app'. Click 'Install' to install the tool:
How to set up and use Oversight application?
Go to Finder>Application>Oversight Logo.
The follow the steps given in image the finish the set up
4. Once the set up is finished u can use Oversight in various applications in your device.
5. Follow the steps as given in image to block application from using your device's accessories. In the image below we used the OBS application.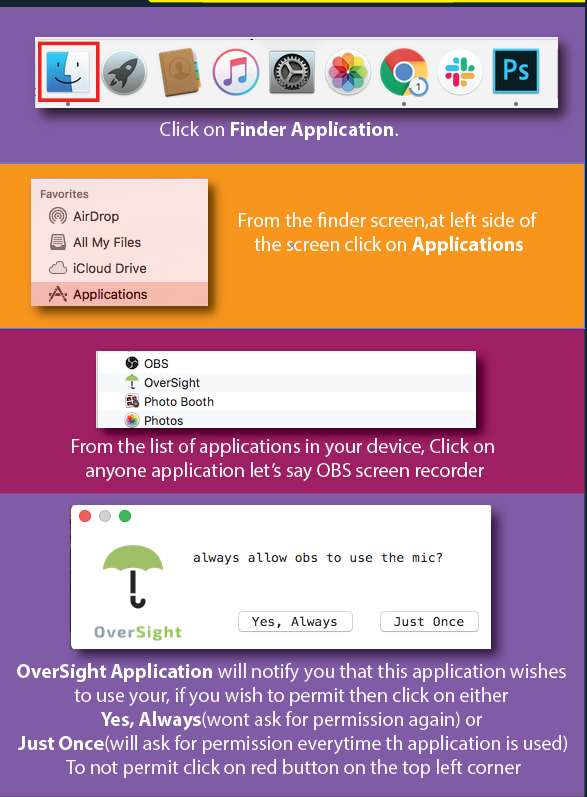 Note: You can apply the same method to other applications.