How to check for IMEI or IMSI.
IMSI = International Mobile Subscriber Identity. This is a unique identifier that defines a subscriber in the wireless world, including the country and mobile network to which the subscriber belongs.
Note: IMSI number is available on the packet of sim card, when It is initially bought from a store.
IMEI is short for International Mobile Equipment Identity and is a unique number given to every single mobile phone, typically found behind the battery.
1.TO CHECK FOR IMEI by Dailing *#O6# from your KEYPAD.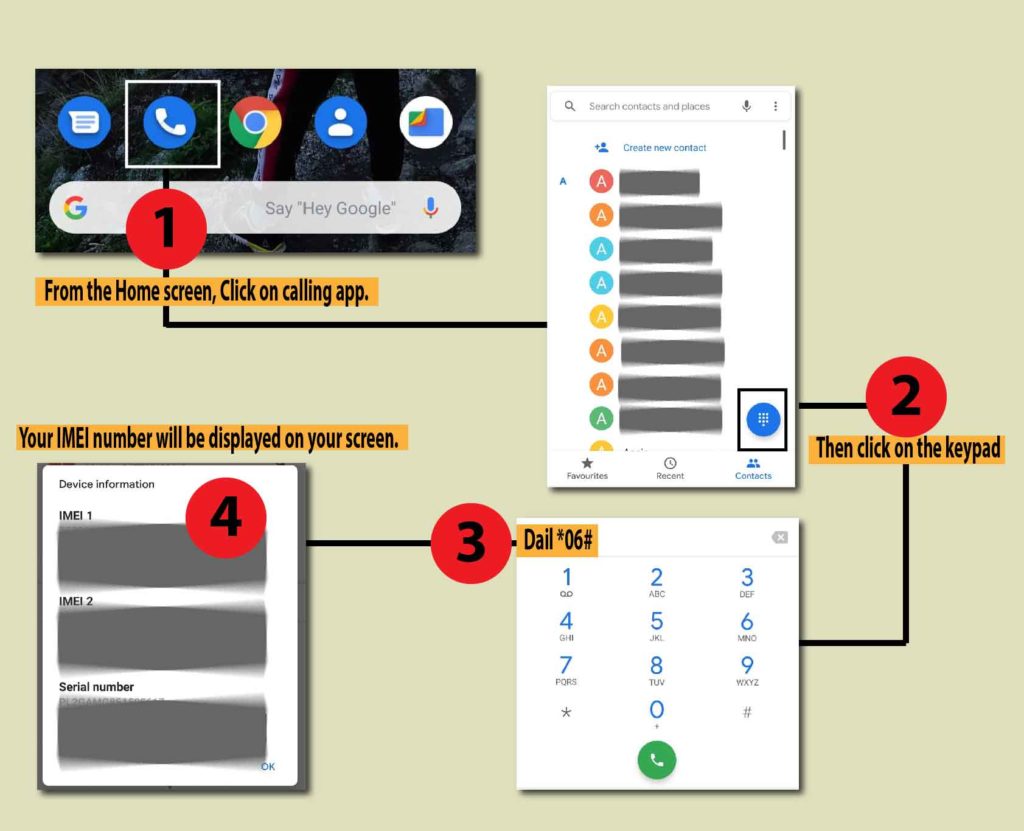 2. To check for IMEI from your phone settings.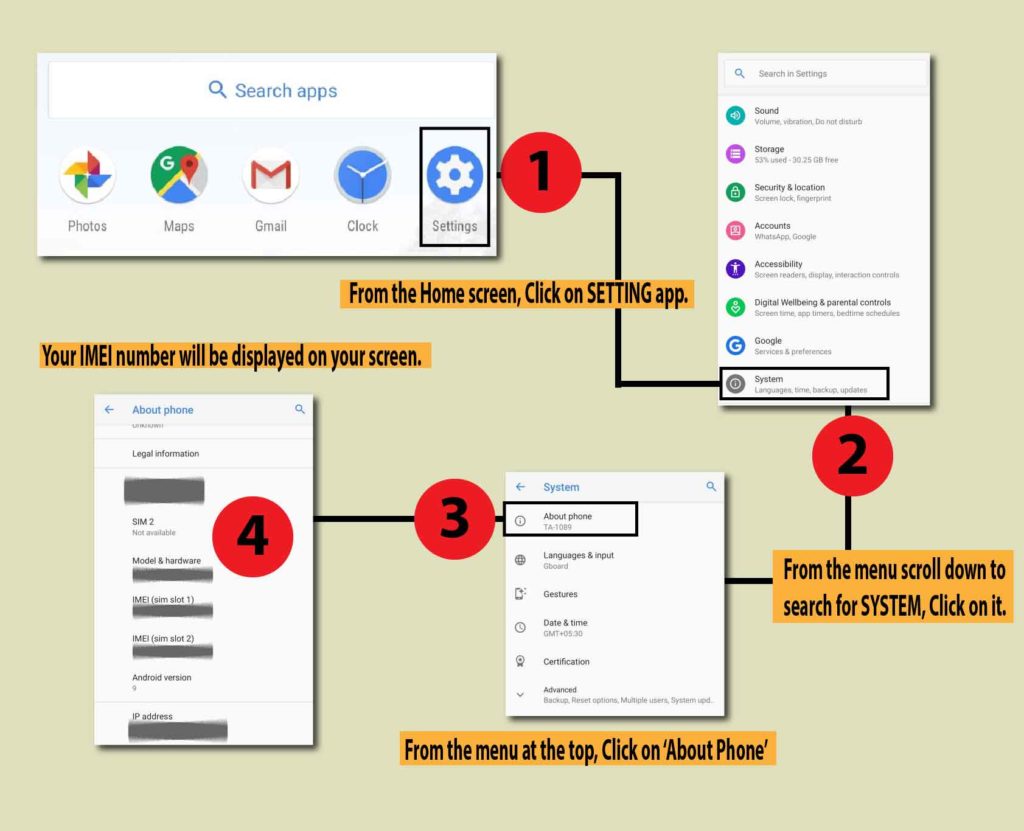 IMEI and IMSI can track your phone location hence, to stay anonymous it is advisable to change both SIM and PHONE. As your location can be tracked using both IMEI and IMSI, as they work together. When you lose your phone, if you wish to track it, you can give your IMEI number of the phone to the police and chances of getting your phone back increases to higher rate.