Knock Knock Installation and Set-Up
Malware installs itself persistently in your system, to ensure it is automatically executed each time a computer is restarted. KnockKnock uncovers persistently installed software in order to generically reveal such malware.
Section 1. How to Download Knock Knock
Step 1. Visit the Official page to download Knock Knock https://www.objective-see.com/products/knockknock.html
Step 2. Click on the KnockKnock logo to download.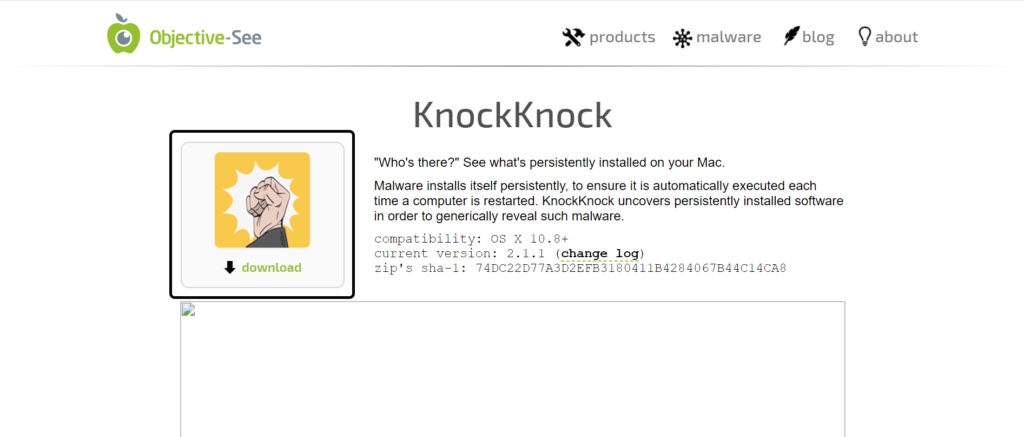 Step 3. After the file is downloaded unzip the file and you can start using it right away.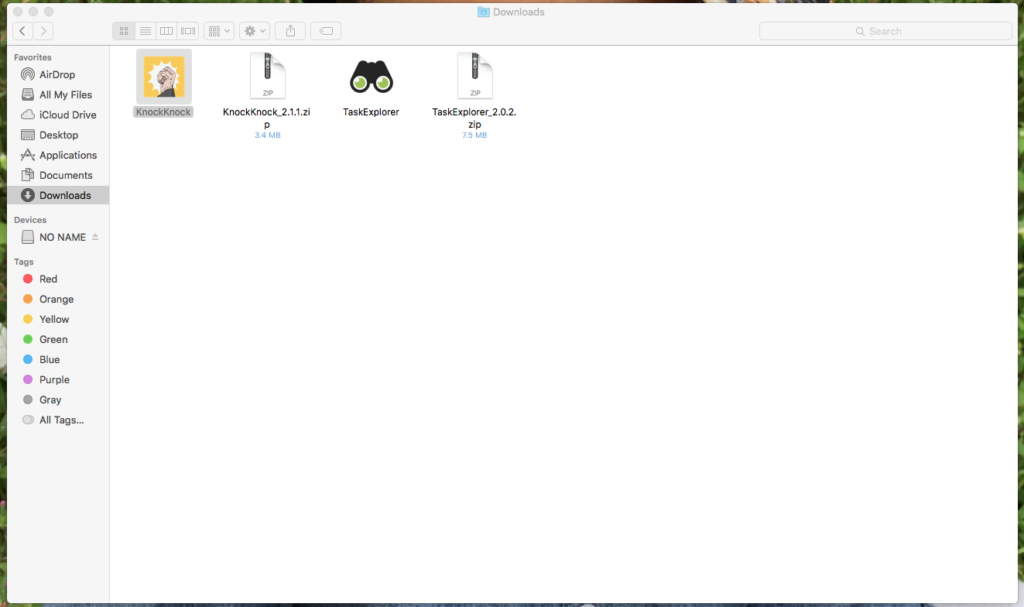 Step 4. If you want to put the application into your application list follow the next procedure
Step 5. Go to top of your laptop and click on Go and then Click on Application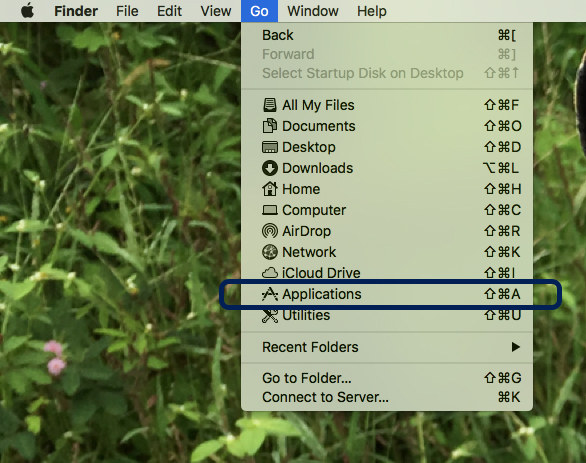 Step 6. Once the Application folder is open then Drag the knockknock file into the application folder and you are done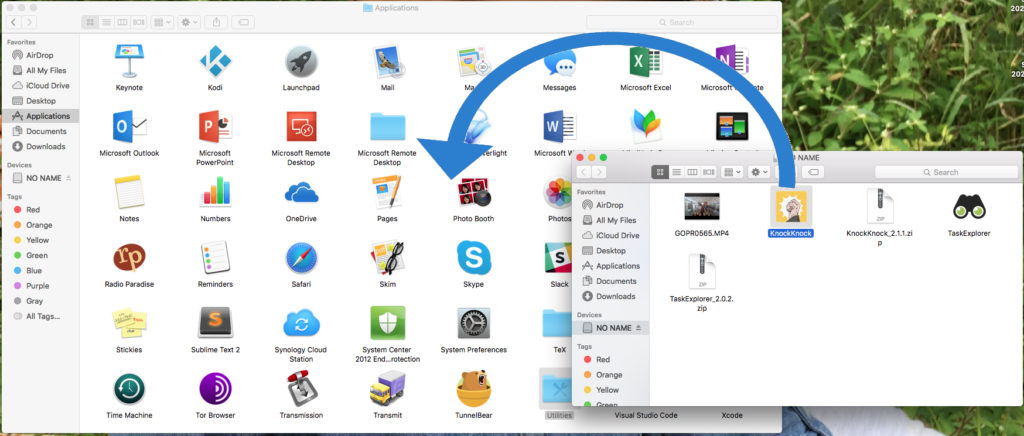 Section 2. How to Use
Step 1. Open the Knockknock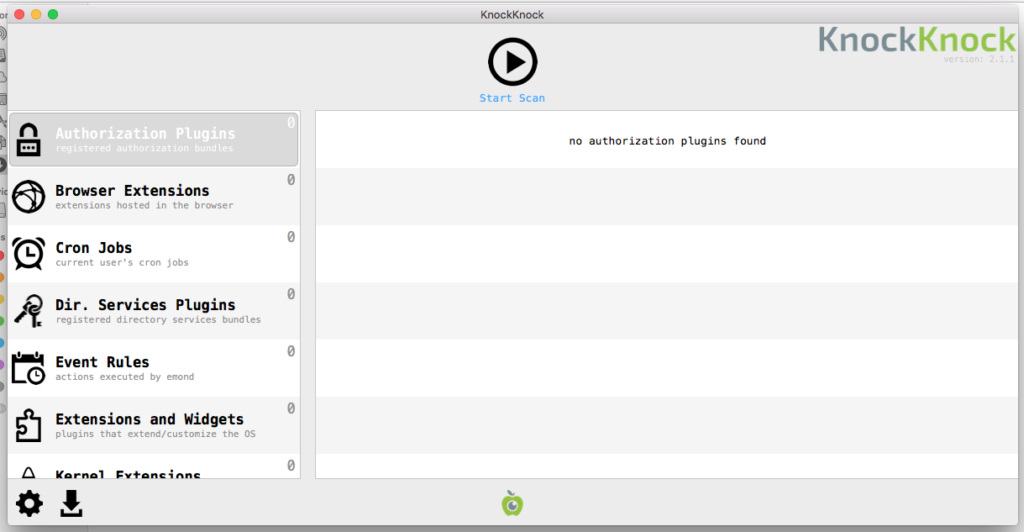 Step 2. Start Scanning by click on Start Scan Button at the top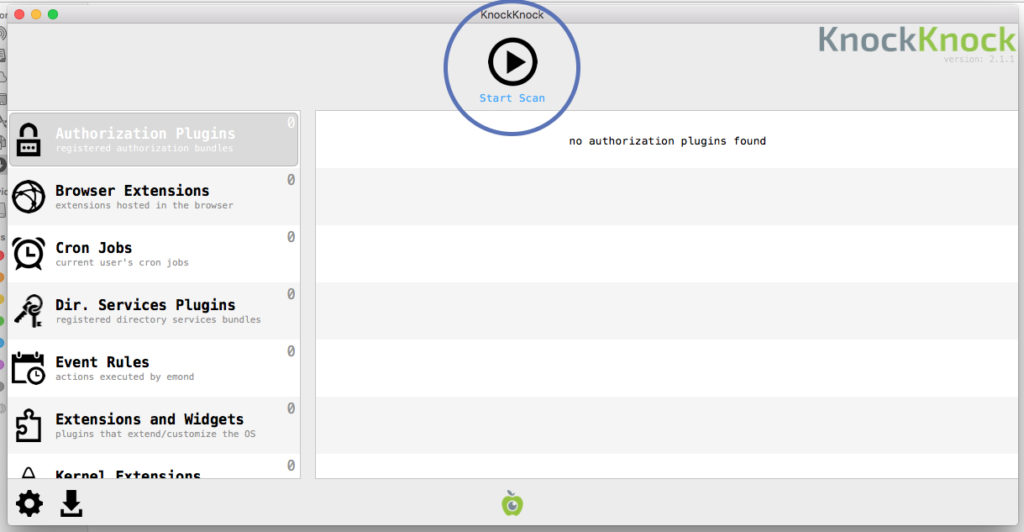 Step 3. After the scan is complete it will give you full diagnosis of your system.