How to Enable or Disable App Permissions?
Apps must request permission to specific capabilities on the device: phone, SMS, contacts, Internet etc. Depending on what OS you have, the app can ask for these permissions when it is installed or while it is running
It is very much important to check for the permissions that is asked by the application. As shown in image below there are two application of torch. One seeks for the permission as location,photo media,camera/microphone etc.While the other Holo torch seeks for just one permission that is camera.Hence it is advisable to download holo torch, as for the torch application to work it only desire the permission of camera and others are not desired.
How to check for the permission asked by the application before downloading it.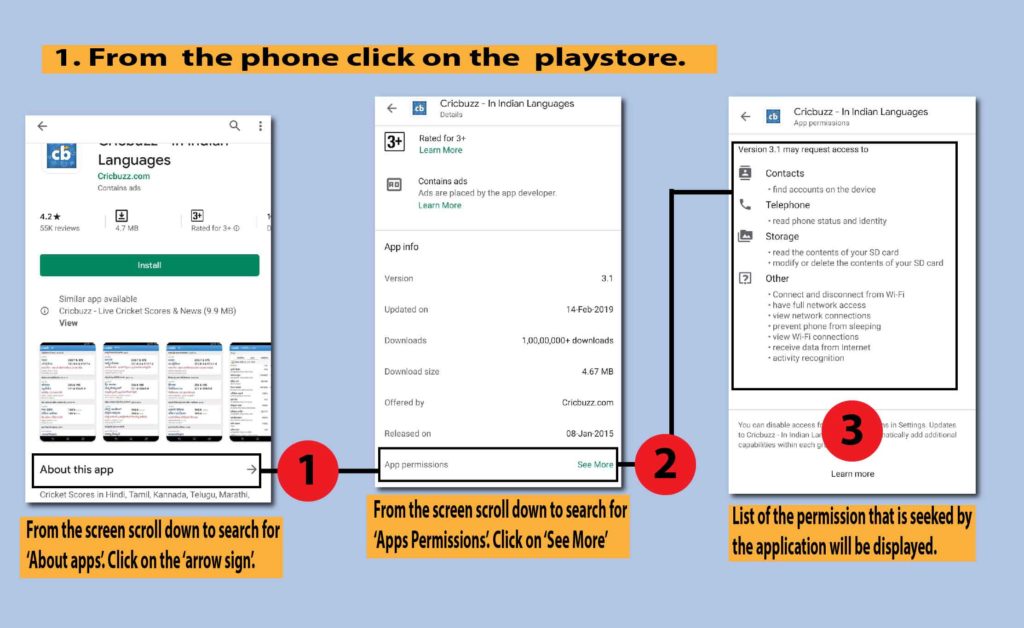 How to disable app permissions in Android devices
How to disable app permissions in IOS devices.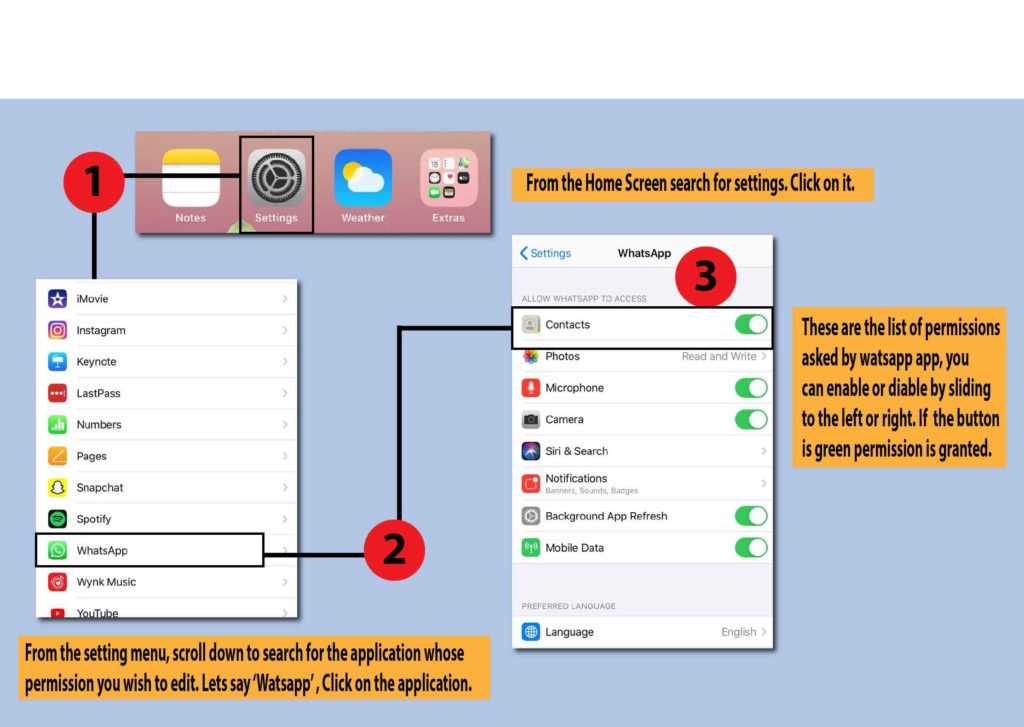 Note: Give the permissions to the application when in use and when not in use it is advisable to turn off the permissions.