How to enable Full-Disk Encryption on Windows 10
Go to and on the search bar, search bitlocker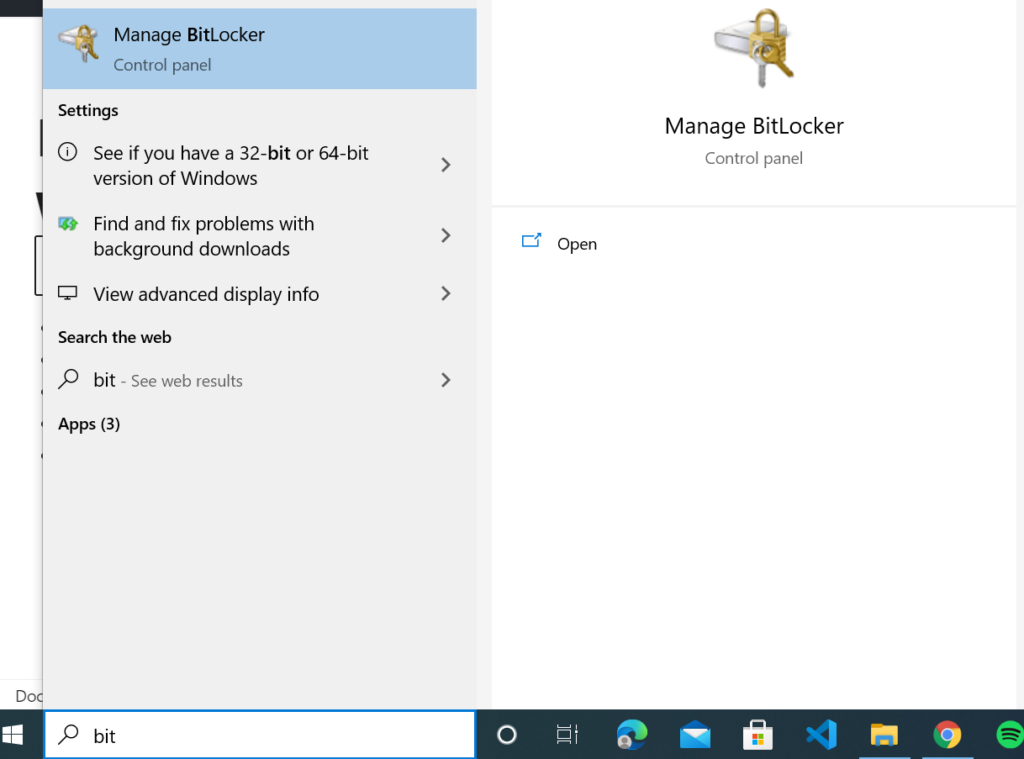 2. Click on Manage Bitlocker.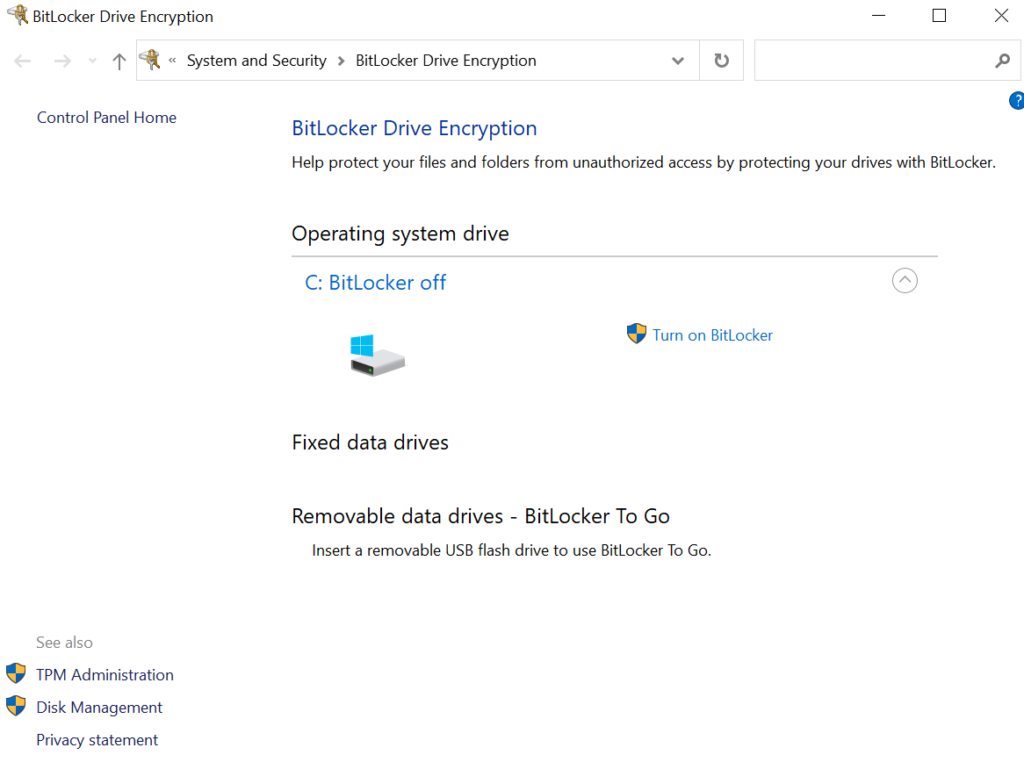 3. Click on the 'C' drive where most of your OS data are kept.
4. Click on Turn on Bitlocker.
5. To backup your recovery key, you can choose from the following option.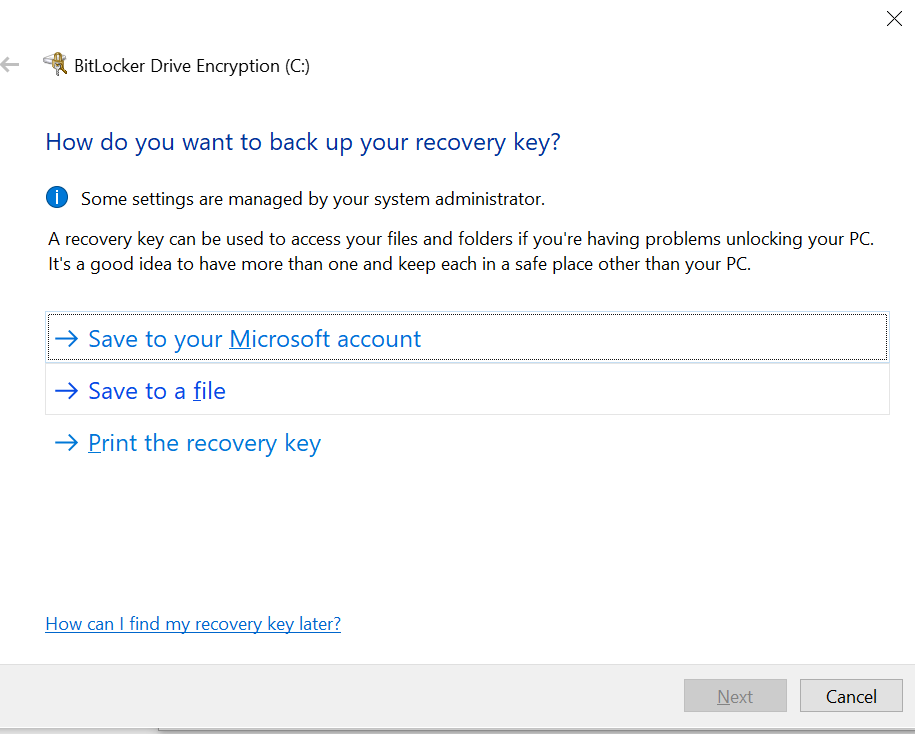 6. Choose save to file for and backup in external drive for your convenience.