How to moderate comments when going Live on Facebook
Step 1. To set your chat moderation settings if you're a managed partner of Facebook page, Go to the page you manage and Live option.

Step 2. Use this URL so that viewers can find all of your Page's live videos in one place.

Step 3. To manage comments go to Setting section. Click on Comments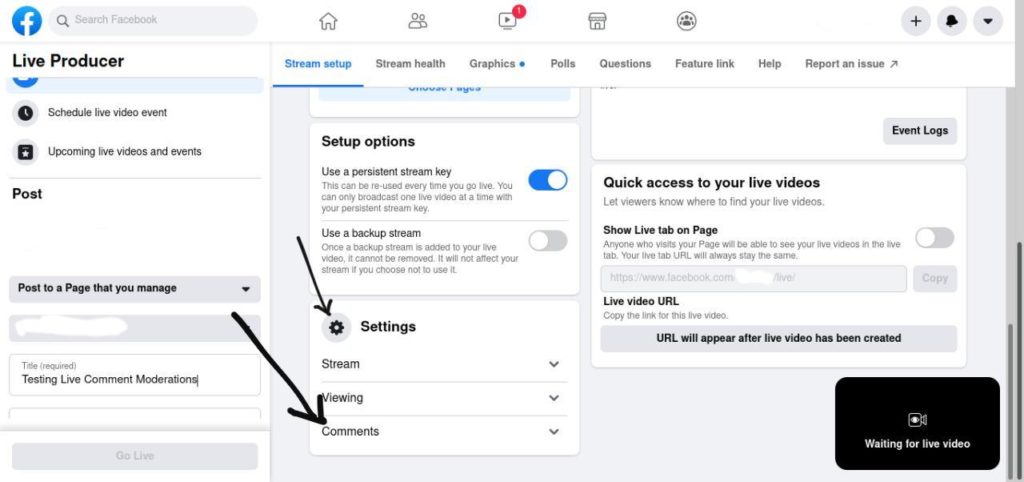 Step 4. In the Comments section you will get option to manage comments for your live video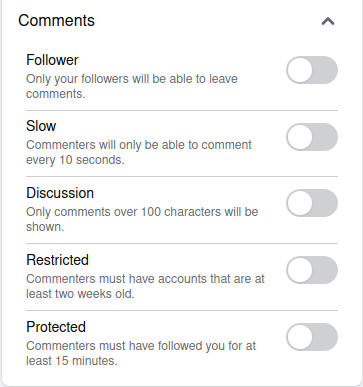 Step 4.1 Followers: By default its turn off so that people watching your live stream but doesn't follow you can comment but if you want only your followers to comment, then turn it on.

Step 4.2 Slow: Turning on this feature will prevents commenters to comment within 10 seconds of their previous comment. So they won't be able to spam you with unnecessary comments.

Step 4.3 Discussion: If you turn on this option, then only the user with comments having character more than 100 will be show.

Step 4.4 Restricted: This feature restrict the commenters whose Facebook account was created within two week old of the live stream. which removes account which are solely made in instant to spam on your video feed.

Step 4.5 Protected: This feature prevent commenters who followed you within 15 minutes of your live stream.

Once a stream is initiated, the left hand column will display your Live post's comments, giving you the ability to moderate the discussion while also monitoring the live stream. A dropdown gives you the option to apply the above explained settings to more easily manage comments. More than one setting can be applied at a time. Doing this can make your Facebook live stream successful with less spamming and your viewers can also read the comments which are more relevent to stream