Clarification on fake WhatsApp message that says "Martinelli" and "Dance of the Pop" video can hack your phone and also not to click on anything regarding update to WhatsApp Gold,
Claim :
Do Not open a video called "Martinelli" as it can hack your phone and there is no way to fix it.
Not to click a message to update Whatsapp to Whatsapp Gold.
Do Not open a video called "Dance of the Pope" as it is a virus that formats your mobile.
It was all announced on The BBC radio.
Rating :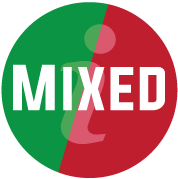 Origin :
The origin of this claim can be traced back to its separated individual claims. This new claim which is itself a combination of one true and many false claims suddenly popped up back in the social media platforms, namely Facebook and WhatsApp in the form of a picture/message as mentioned below.
Fact Check :
The martinelli hoax message has been on social media since mid 2017. The cyber security firm at Sophos did a research on the matter and found out that the same message was found in spanish language which was debunked by Spain's Policia Nacional in July 2017.They also mentioned that apparently there isn't any "martinelli" video in the internet.
Since this claim is a combination of true and false information put together to reach an element of genuinity and truthfulness. There is also one individual claim in the above claim which is true in fact. It is true that in 2016, there was a real threat or a scam of downloading a fake app in the name of Whatsapp Gold and WhatsApp Plus. The WhatsApp Gold scam claimed that the update will bring premium services only used by celebrities, which would get users access to new emojis and extra goodies such as sending 100 pictures at once and delete messages after you have sent them. " Users who clicked on the download link were directed to a fake/unofficial whatsapp website called www.goldenversion.com. It was found that a lot of malware got downloaded in their smartphones. The bogus message forwarded was "Hey Finally Secret WhatsApp golden version has been leaked, This version is used only by big celebrities. Now we can use it too." as mentioned below.
WhatsApp Plus is a modified and unofficial 3rd party app created by a Spanish developer called Rafalete in 2012. Since it uses the same user licenses as WhatsApp, it can land you with a lifetime WhatsApp ban due to copyright infringement and breach of privacy policies. It has a blue icon as mentioned below.
The claim that opening a video called "Dance of the Pope" will format your phone is a false claim. The origins of this hoax message can be dated back to 2015. In the same year, a fact checking website www.snopes.com clarified in their post on 15th April,2015 that it was fake. They found out that no radio stations announced anything regarding such video, no antivirus companies have heard of it and no one appeared to have experienced any such virus in their device.
In addition to that, there is no announcement that could be found in the internet that BBC radio announced this particular hoax claim/message.